For my birthday (July 22) I decided to get my nails done.
I hadn't had them done since January, so it had been quite some time. I don't know for you gals out there but I like to give my real nails a break once in a while. I figured 5-6 months is good enough.
I tried this new salon that opened this year, it's called Xtenza. They do nails and hair. They're quite small, but the service is awesome. My nailist understood exactly what I wanted and they turned out great. Plus, she doesn't used tips!! I was so glad. Everywhere I'd gone before, they always used plastic tips they glued at the end of my nails and then put the acrylic or porcelain on top.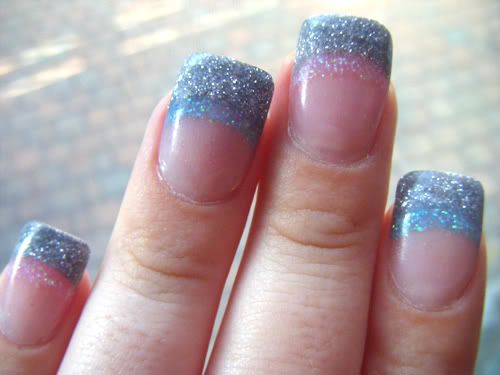 Stephanie (nailist's name) starts from scratch, using stickers applied around the finger. This is how nails are done in Japan, as so well explained by Mitsu on her blog:
.
They are a bit thicker than I wanted them to be, but she says since it's the first time she did them on me, she wanted to make them thick enough to have a good base, so when I go back next, she'll be able to make them thinner.
These were done on July 17th, so I'll be due to go back this week. I like this design of one tip color and a different colored line underneath, but I think this time I'll go for flashier colors, something that'll pop!
Stay tuned!