A few weeks ago, some co-workers and I decided to try out a new restaurant that recently opened. It's called

Bambu

! It's on Hunt Club, right next to the T&T Market (where I bought the yummy custard puffs).
It looks small from the outside but when you walk in it's actually quite big. I was surprised! The ceiling is very high also. The color theme of the restaurant is dark brown, beige, black and orange. It wasn't very busy when we walked it, but more and more customers walked in as the lunch hour went by.
Their menu is very big! They have a lot of variety, mostly a mix of Thai, chinese and japanese food. They have a website, you can check it out here:

http://www.restobambu.com/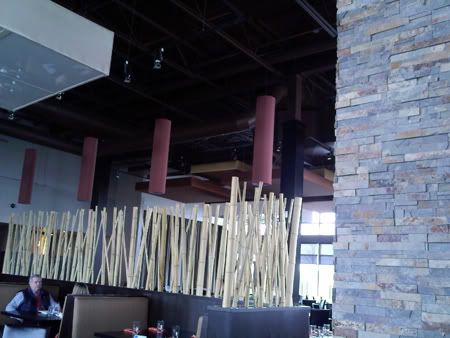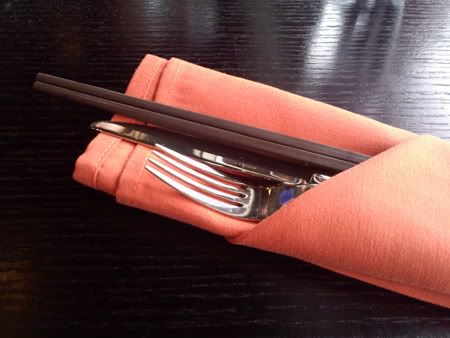 I ordered some pork and veggies spring rolls for appetizer. I was surprised there were three, usually it just comes with two. The sauce tasted like a mix of sweet mustard and your typical sweet & sour sauce (personally I prefer to eat my spring rolls with fish sauce though). I've had better spring roles before, but for the price they were pretty good.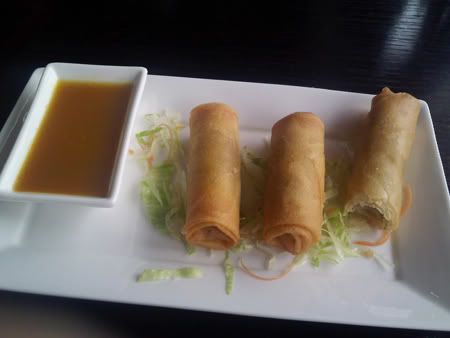 For my lunch I ordered a bento box. It came with a miso soup, as usual.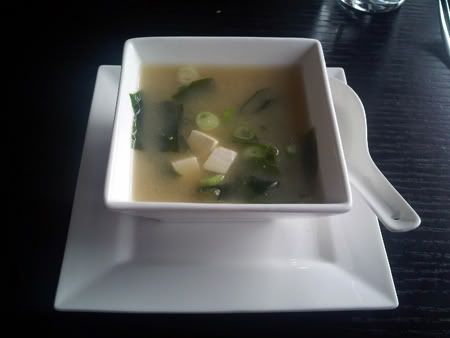 I'm going to sound really picky here, but this is a review so I'll just give my honest opinion. The miso soup, tasted like every other miso soup I've had before. Except for the tofu cubes, they were HUGE and I didn't really like that, I'm used to smaller or at least medium sized ones and I like that better. Plus the fact that it was served in a square bowl was a little weird. Square isn't a good shape for soup bowl (have you ever tried usuing a round spoon in a corner?) and it's awkward to hold in your hands when drinking the last bit of it too.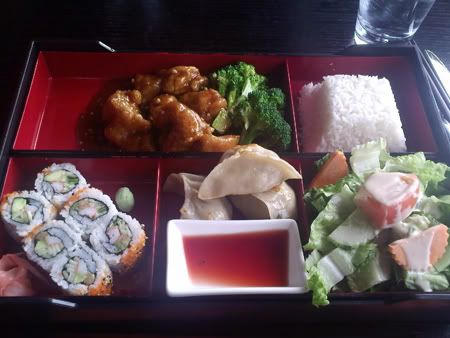 Then the bento box. It was SO big! The biggest one I've had so far! It was california rolls, general tsao chicken, green salad, steamed rice and gyoza (I think that's what they're called?). Everything was very good. It was my first time trying out the gyoza and I personally didn't really like them. I ate them, so they weren't disgusting, but for my personal taste I wouldn't eat some again.
All in all, it was a good restaurant. Except I found the service was a bit slow, we got back to work and were late (we have 1 hour lunch). But the waitress was very nice and she seemed to know the menu very well. The prices were reasonable and the food was good.
If I had to pick, I'd go back to

Pho Thi Fusion

(which I reviewed a little while back). But I'd like to go back to

Bambu

at least once more to try something else on their menu.
Do give it a try if you happen to be in the area~
Have any of you guys tried a new restaurant lately?
Have you ever tasted gyoza? Did you like it?