I can't believe June

is almost over already!

This month was kind of slow, but went by pretty quick also.
Everything that's in this post was bought today, except for the nails and the colorful shorts. No kidding! Tons of sales at the mall, I was super happy. It was an awesome shopping day~
Starting with nails for June.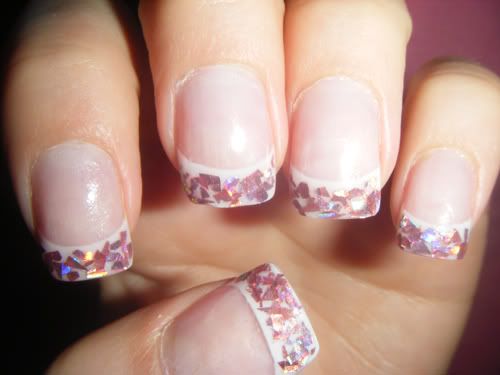 White background with "cracked ice" in pink. These are pieces she puts on top of the polished nails, with a coat of powder that turns clear with liquid. I think these are the coolest nails I've had.
Ever.
Two pieces from Dynamite
http://www.dynamite.ca/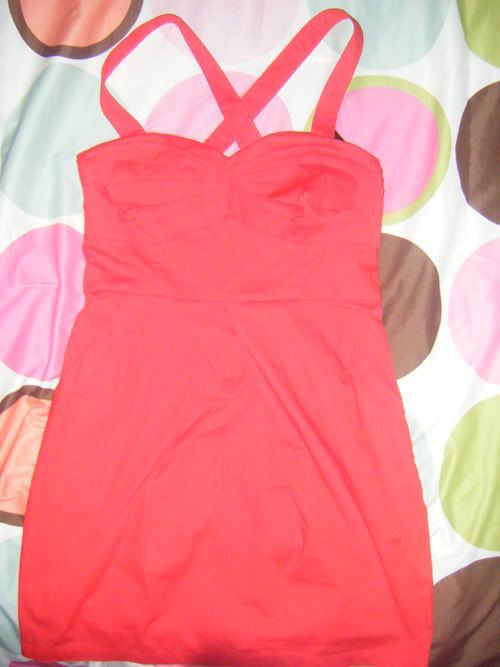 My top favorite buy of the day! Bright orange dress~
It looks more peachy in the picture, but really, IRL it's ORANGE.
I'm planning to wear this out for my birthday next month.

Mad excited!!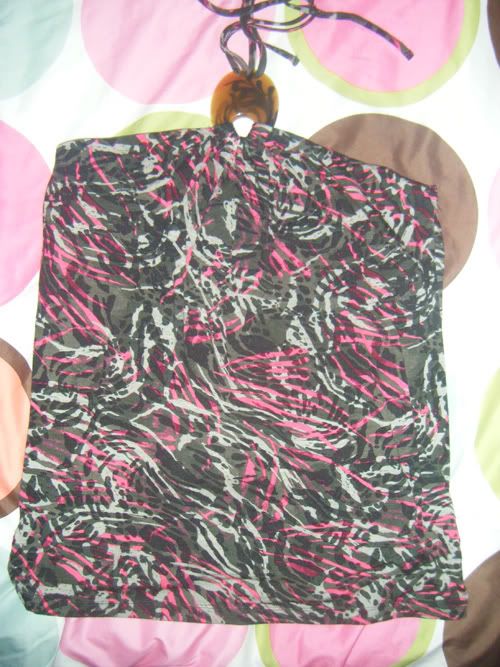 Top on sale. I like out it looks like camo with pink. It fits great and is different from most tops I own and wear lately.
Joshua Perets pieces. On sale also YAYZ!<3
This is supposed to be a dress, but since I'm so tall as usual, I'm planning to wear these with shorts or knee length leggings. I love the color though. Again, pic doesn't do justice. It's a bright hot pink with a funky back.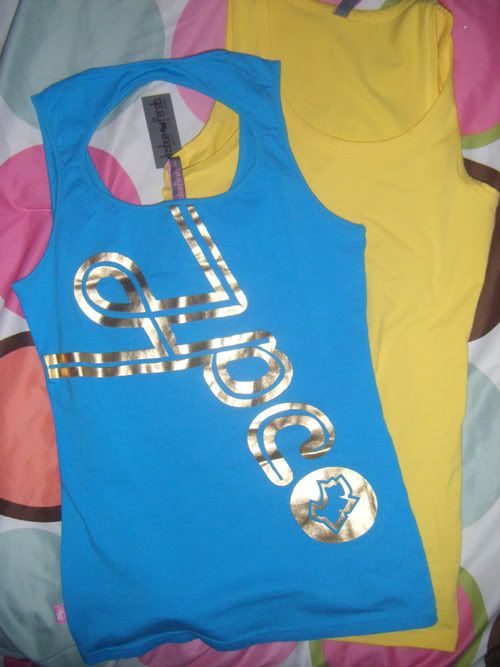 I couldn't get this blue tank top without the yellow one. I tried them on together, blue layered over yellow and it looked AWESOME. I love it <3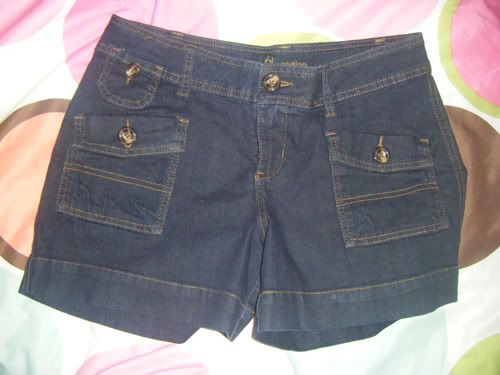 Jean shorts from Ricki's. I've been looking for comfy shorts like these for quite some time, but the ones I found were always too short or ripped, or weird colors... Got these ones finally!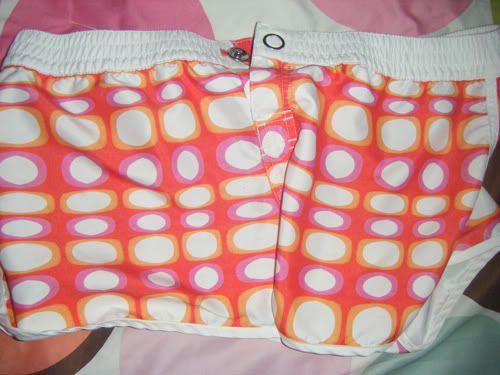 Shorts to match the bikini I bought earlier this year. Super soft and comfortable!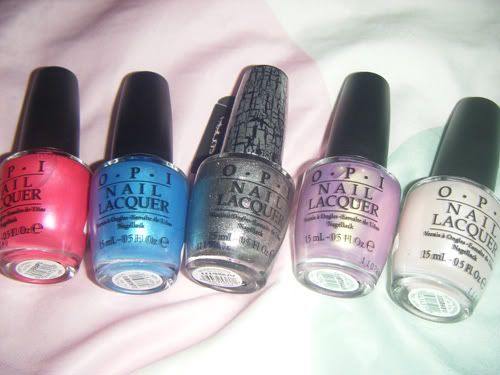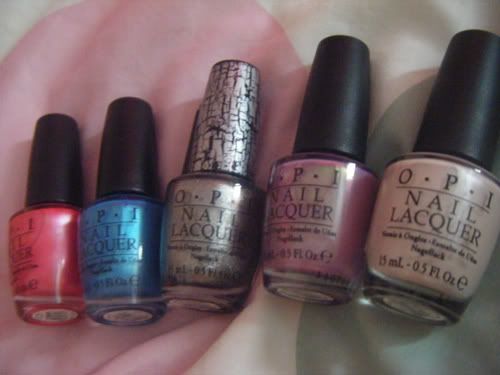 Trade Secrets

had a sale on OPI polishes this week. All and any of them in stock for 7.99$ instead of regular 9.99$. Had to get a shatter in there. My favorite color of the bunch right now is the blue~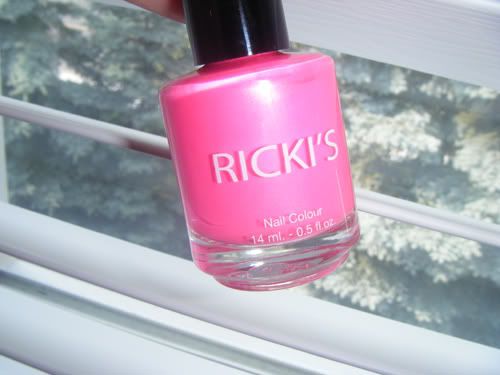 Random polish that was on the counter at Ricki's when I bought the shorts. I couldn't not get it, it was right there, brightest pink ever, staring at me. Cheaper polish, will see if it lasts as long as OPI... :B
That is all the shopping for this month, plenty enough if you ask me. I want to say I should be good for the rest of the summer, but shopping is too much fun to restrict myself until the Fall.
Have you been shopping lately?
Any awesome buys for the summer?