I had been
playing with the idea
of trying out
fake eyelashes
for some time, probably just as long as I've been thinking about colored circle lenses. To me, they go together, but I probably won't be trying them together at the same time for the first time. Or should I?


It seems
DollyWink
have been very popular with western gals, so I was just about ready to order a pair or two online, when news of
Ayu
releasing her very on false eyelashes came out! (Yeah, yeah I know, I posted about Ayu already once this week, but what do you want me to say? This is how it works with her, she releases everything practically all at the same time! And I can't help but talk about it! It's Ayu AND make-up related.)

There are three (3) lines:
Natural Days
,
Gorgeous Days
and
Royal Days
, ranging from natural volume to more dramatic. Within each line there will be 12 different types of lashes.

The price is
1,480 yen
per pack and each pack contains 3 sets of lashes!


1,480 yen! That's totally reasonable, don't you think?


Honestly I don't know why she waited so long to do this.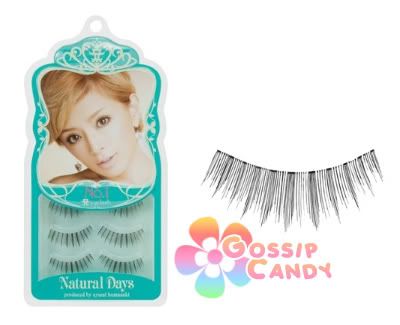 Natural Days no. 1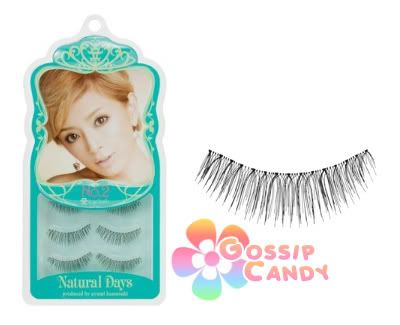 Natural Days no. 2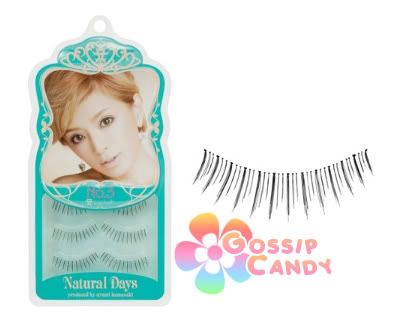 Natural Days no. 3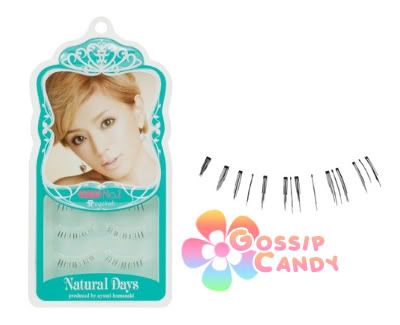 Natural Days Bottom no. 1
Gorgeous Days no. 4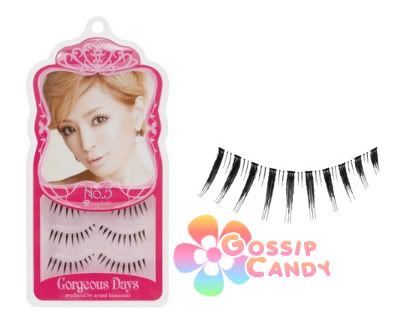 Gorgeous Days no. 5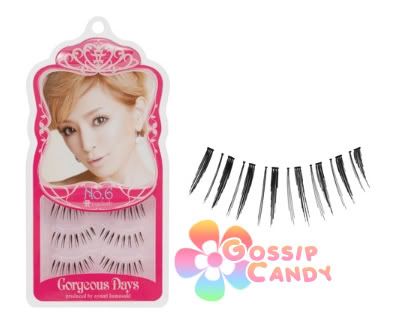 Gorgeous Days no. 6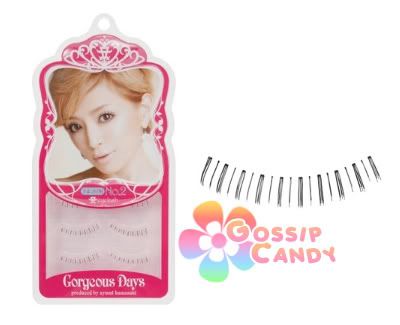 Gorgeous Days Bottom no. 2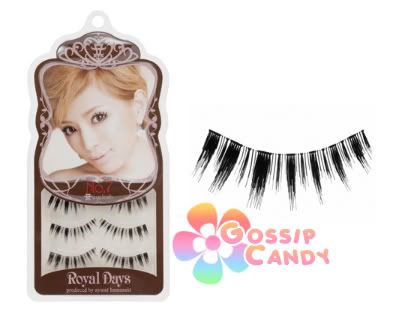 Royal Days no. 7
Royal Days no. 8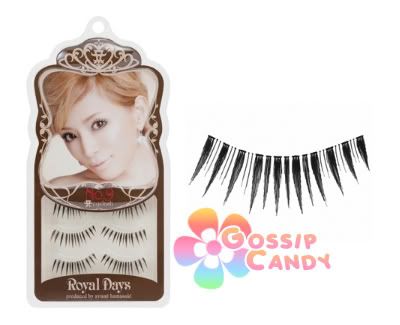 Royal Days no. 9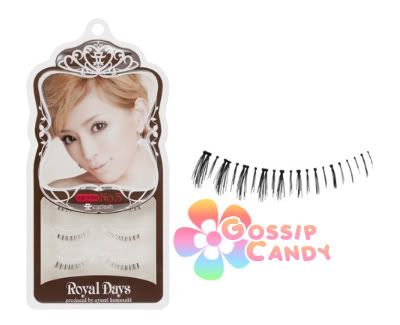 Royal Days Bottom no. 3
My favorite ones out of the bunch:
Naturals Days no.1, Gorgeous Days no.6 and Royals Days no.7. Personally I don't care for bottom lashes so I'll be leaving these out for now.
These have been on sell at mu-mo since September 22nd, and they will be sold all over Japan starting September 30th.
I haven't managed to figure out a way to order them from mu-mo.net yet (they have an international website affiliated with Tenso which gives you an address in Japan so that you may order from Japanese online websites that don't ship internationally), but you can view all of them here on the Japanese website
here
.
If you guys know how to get your hands on these, please let me know!! I'd really like to order two or three pairs to try them out!
Until next time~~~
Note: If you want to use the pictures included in this blog entry, please make sure to credit and don't remove my blog tag. I took the time to put them all together from mu-mo. It was a bit time consuming... Thank you very much!
What do you think of these lashes? Will the fact that Ayu produced them herself, influence you into buying them? Or are false eyelashes not your thing? Tell me what you think!