A little over a week ago, I had a friend coming over for dinner. A friend I hadn't seen in a long time, so I went all out... ON DESSERT!
I had this box laying around for a while and finally decided to put it to good use.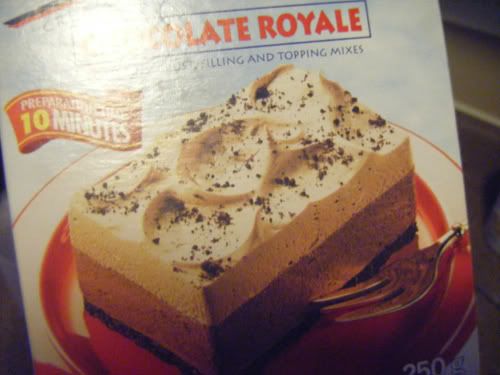 "Chocolate Royale"
The box claims it only takes 10 minutes to make. I didn't time it, but I'm pretty sure it took me more than 10 minutes since I was pausing and taking pictures of everything.
Basically, in the box, you have 3 bags, for 3 layers in the mousse. First, you take a square plate and grease it up!
Then, put the content of the 1st bag, in a bowl. And melt one cup of butter or margarine.
You should keep 1 spoonful of the crushed cookies (they don't say what it is, but it looked a lot like very well crushed oreo cookies to me). I used a big spoon, to later realize I'd only needed to keep a small one. This is for decorating at the end.
Mix the crushed cookies with the melted margarine until it's sticky. Tightly press all of the content at the bottom of the greased plate.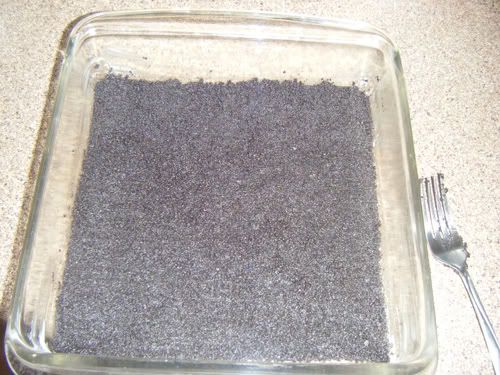 I used a fork, I found that's what was easiest to work with. Then, put in the fridge while you make the other layers.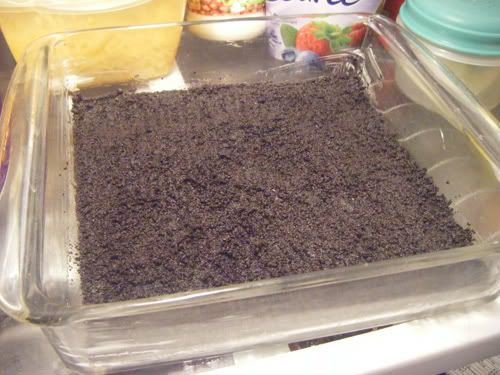 Next step. Put the content of the 2nd package in a big bowl with 1 cup of cold milk. This package contented light brown powder. Smelled a little like chocolate.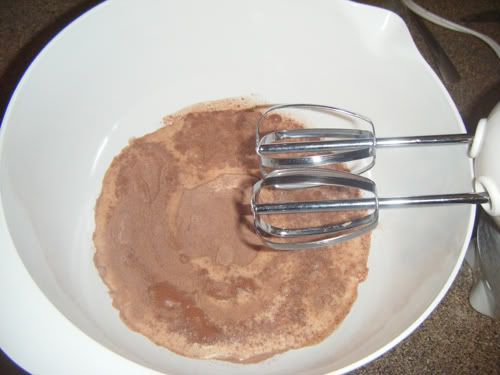 Beat everything together on low for 2 minutes. And then on high for 3 minutes. The end result: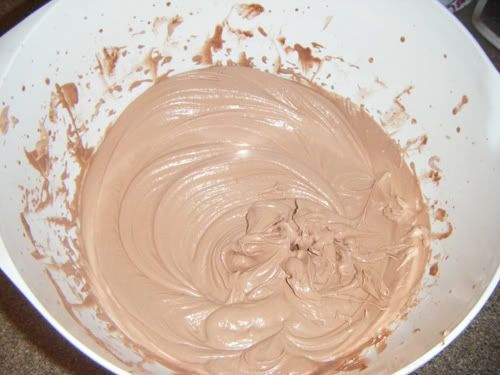 Apply on top of the crushed cookie layer. I used a spatula. Put back into the fridge.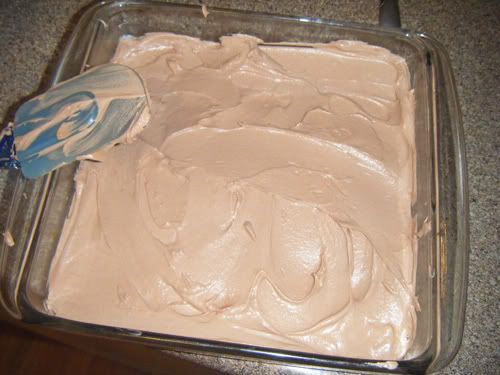 Then on with the last layer. The 3rd and final package into a bowl, with 3/4 cup of cold milk. This powder looked the same as the previous one, but was much lighter.
I used the same bowl. Will be faster to clean afterwards :3 Beat on high for 2-3 minutes.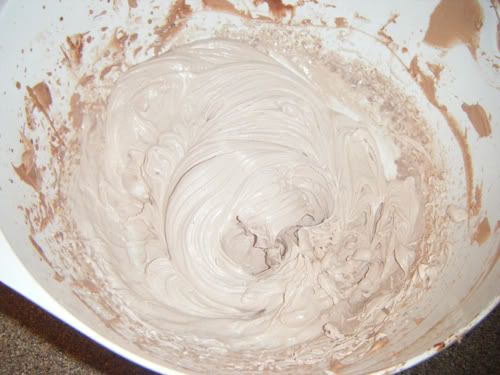 Apply on top of previous layers.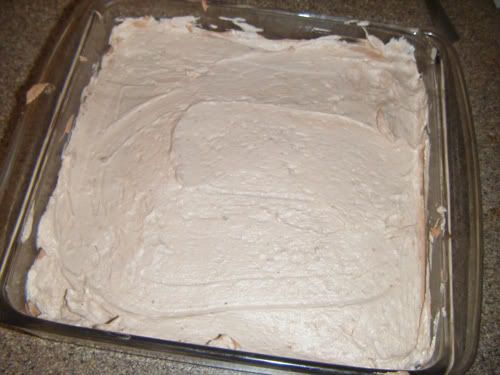 Last step! Remember that spoonful of crushed cookies? Sprinkle on top!
Put in the fridge for at least 1 hour. Then it's ready to serve!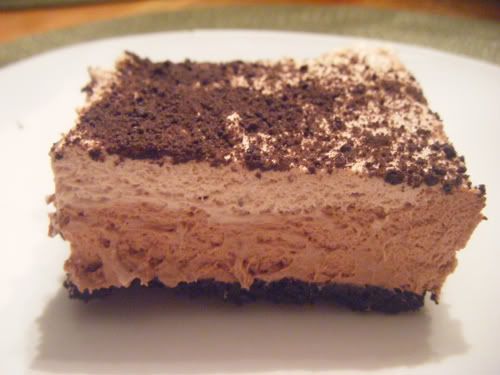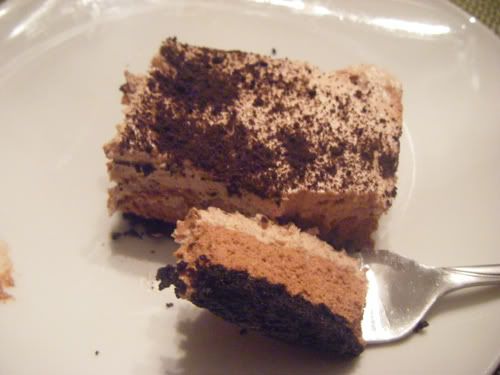 Deliciouuusss~