What's in your bag?
Original idea taken from http://hautekeikk.com/
(one of my favorite blogs, you guys should check it out!)
To start this off, this is, THE bag.
My older sister bought it for me for my birthday last July. I had seen it the first time I went to flea market with the guy I've been dating. But at the time, I didn't have the money to get it. I'd been thinking about it since then. When my sister asked "What do you want for your birthday?" I instantly thought "The bag from the flea market!!!!"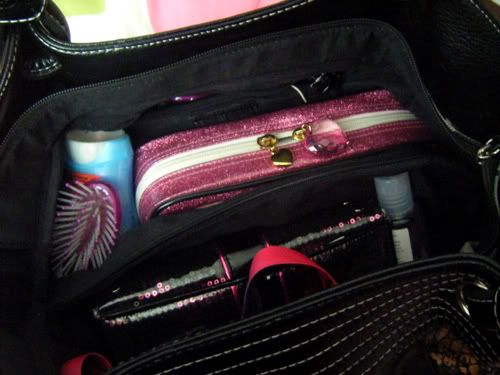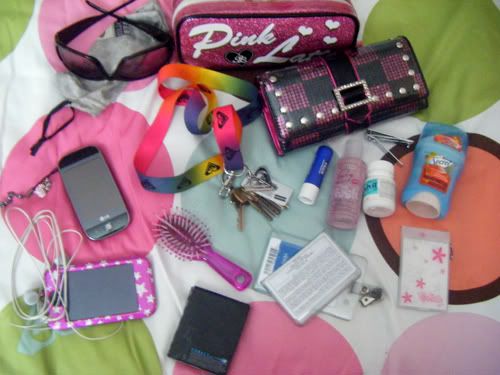 Starting from top right, going left and down...
1. Sunglasses
2. Make-up bag (PINK latte, bought in Tokyo)
3. Wallet (PINK latte, bought in Tokyo)
4. Deodorant (Yes, I never know when I'm gonna be jumping on DDR... Lol)
5. Nail clipper
6. Advil
7. Hand sanitizer (from La Senza, smells awesome!)
8. Lip balm
9. Keys (key chain/strap bought at BoatHouse)
10. Mobile phone (LG Eve, it's got a qwerty keyboard, love it!)
11. iPod Touch
12. Mini hairbrush
13. Pack of gum (that black thing, yes, it's a pack of gum)
14. Bus pass and security badge for work
15. Hand mirror (PINK latte, bought in Tokyo)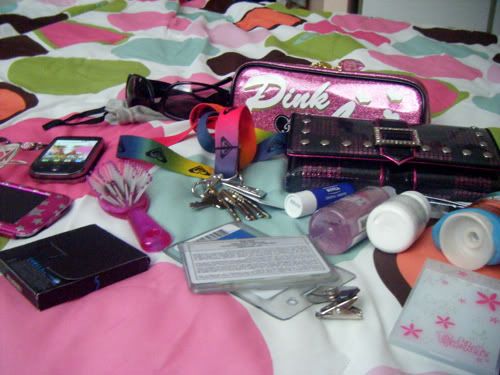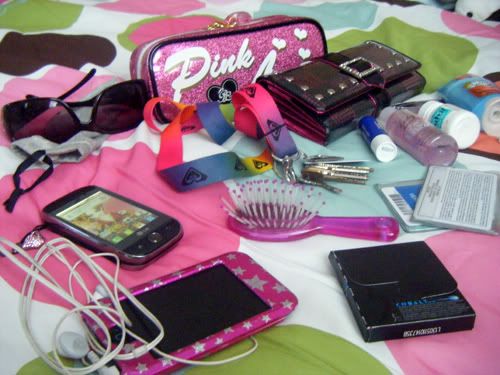 So what's in your bag? :)