A few weeks ago, a friend of mine discovered an online group at meetup.com that met up once a month to try out new restaurants and be social. Basically you go out to eat and meet new people. They were meeting at Wasabi Sushi Bar downtown, which I hadn't been to, so I, of course, accepted!
It was very busy, so I didn't dare to take pictures of the restaurant itself. It was dark so I would have had to used a flash and I didn't want to disturb the other customers.
This is their website: http://www.wasabisushibar.ca/
It was a bit expensive, but it is to be expected out of a sushi bar. But it was delicious!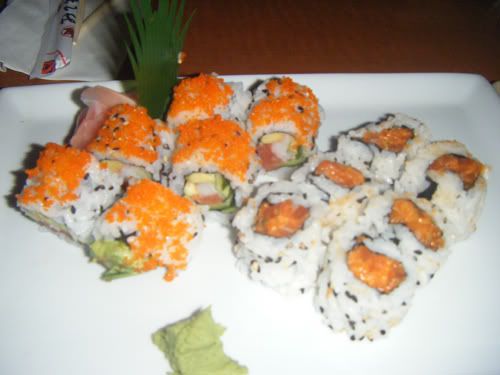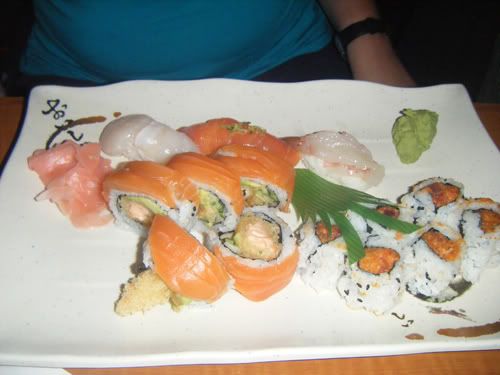 While it was very good. I still like Suisha Garden (http://www.japaninottawa.ca/) better. I like the atmosphere and the service is a 5 stars rating without a doubt!