Last weekend I found this picture in the Zellers' flyer for this week. I'd seen a girl with a similar pair in town a few weeks ago and have been just DREAMING about them ever since.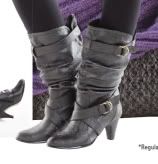 I rushed to Zellers to see if they had them and they didn't. u_____u Major boo. I did two Zellers and neither had any. Disappointed, I went home.
Last night, I'm walking around the mall just to change my mind and come across the Le Chateau. What's in the window? THE BOOTS!! I rushed inside to try them on and they fit perfectly!
HAPPINESS!!!!
Bought them on the spot without even hesitating!
I had the Zellers flyer with me and showed the two girls at the register of Le Chateau. They couldn't believe how the EXACT same boots they were selling, was displayed in the Zellers' flyer. (That page with the boots was promoting new sweaters, not the boots, it just so happened, that the girl was wearing them!) I thought that was funny! I'm keeping the flyer! Lol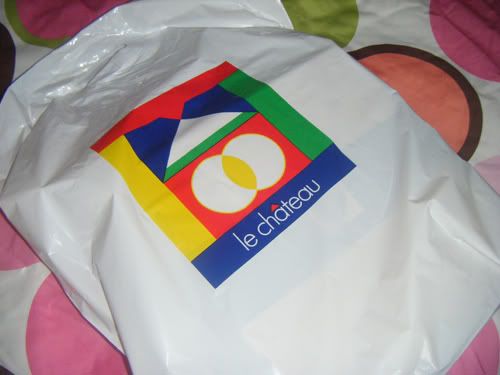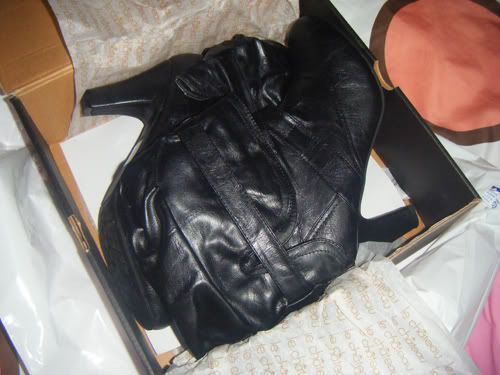 They cost me a little more than I like to pay for shoes. BUT, as I handed the girl my plastic, I realized these were the 1st pair of boots I bought in TWO YEARS! Can you believe it? I almost felt embarassed. Lol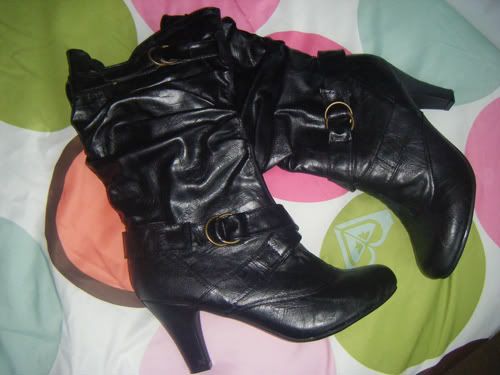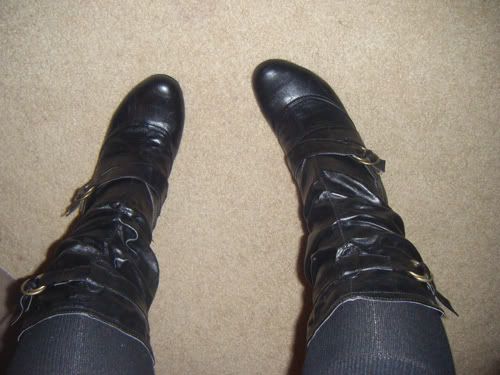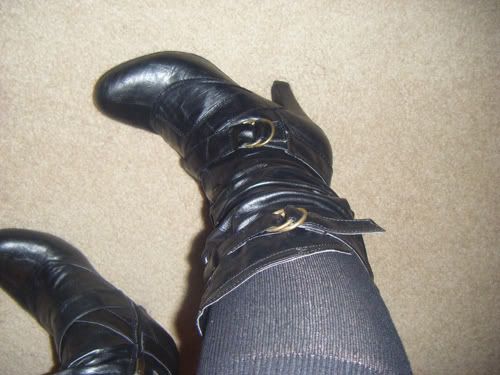 When I took these pics, I was wearing a skirt and knee high socks, so it looks a bit weird. But this weekend I'm gonna go out to buy a pair of skinny jeans (My very first! Wooaaw! It pays to loose 40 lbs! Teehee!) I'll take better pictures then~