Totally bored out of our minds Sunday afternoon, D. and I drove 30 minutes to go out to Chelsea, part of the Gatineau park. There was tons of people everywhere and every parking was full, so we drove a little longer and go up close to Dunderosa which is a golf course out there.
Bingo! Empty parking lot right next to it. Off we went~
Went down the forest and a series of steps to find a little bridge and a waterfall.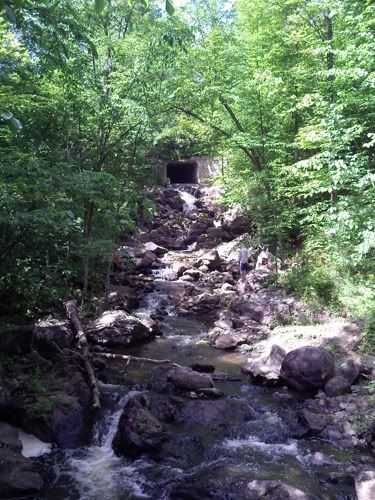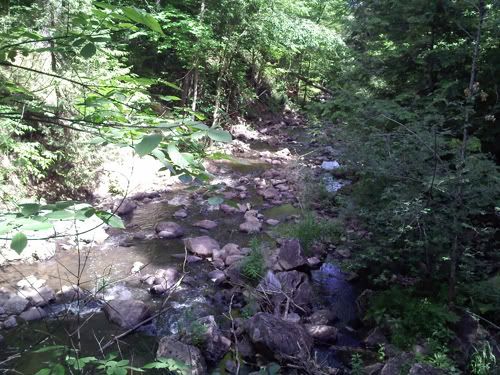 I walked along the edge while D. decided to be a 12 year old kid, or some type of monkey, and jumped from rock to rock over the flowing water.