It's been a while! Things have been pretty busy in my little corner of this world. I hope everyone's doing good. It seems so from all the blog entries I've been reading every week!
A few things have happened since my last update. Here's a small update for y'all, with pictures! Cause we all love pictures~
Let's begin!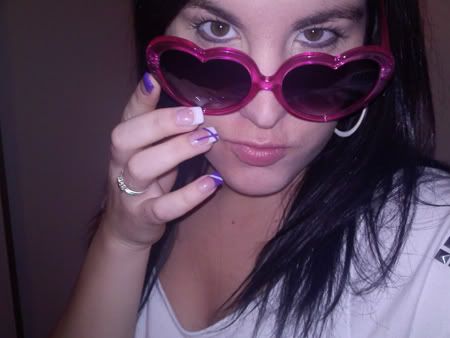 Aaaaannnd.... My hair's black now !! What do you think?



I've been doing a little bit of shopping, but it's all essentials! I swear!!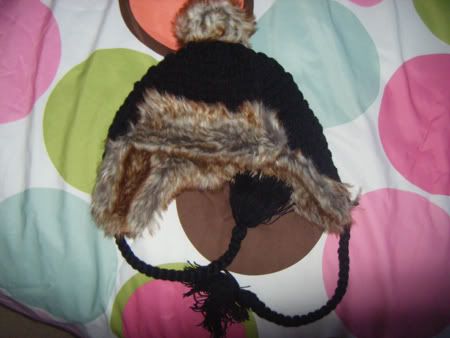 Really cute, comfy, soft and fluffy hat I found at Old Navy. 50% off !!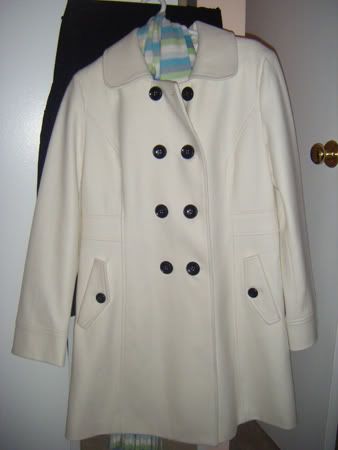 White jacket for fall weather. I've always wanted a white one! 50% off at Old Navy as well~
Last winter I was REALLY bored the whole season, so this year I decided I'll be trying out some winter sports to keep me busy. Mostly, I want to try and practice snowboarding. For that, I had to get proper attires.
Funny how I live in Canada, and we have big and long winters, yet I haven't had pair of snow pants in 10 years. 10 years !!! Can you imagine!! Lol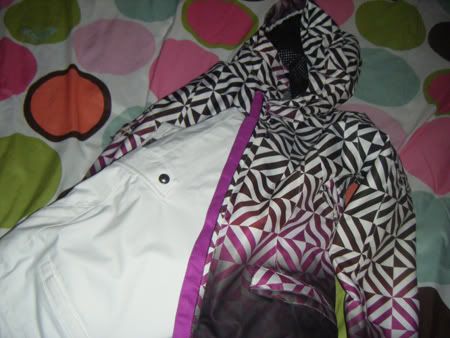 My snow attires~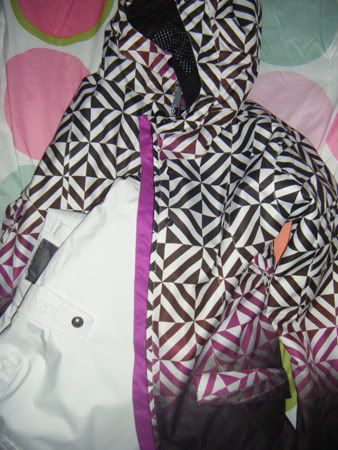 And this unknown brand jacket. Got it 50% off because it was last season's!
(Which by the way, is awesome, because I am totally NOT digging this season's styles and colors.)
And today after work, the girl I carpool with and I decided to stop by T&T. It's a supermarket for Asians. There weren't any like this in the area, the closest one was 5 HOURS drive away, so finally they built one this year and it opened over the summer. I'm so happy! I love going there. Anyway, we went because I needed to buy a specific brand of short grain rice, and I found these~
Custard puffs!!!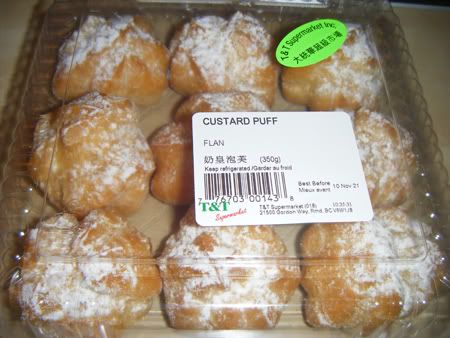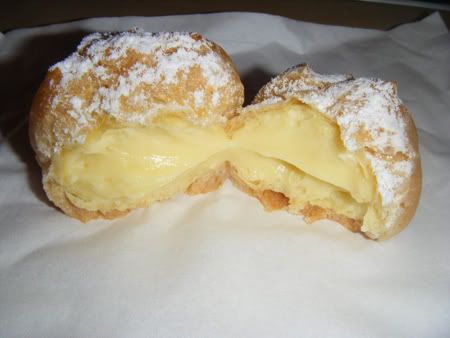 Custard puffs are my favorite treats!!
They're like little bits and pieces of clouds from heaven~





And recently I started pen palling with a girl from Switzerland! I randomly found her ad online and decided to write her an e-mail. Her name's Heidi and her and I are SOOO MUCH a like, it's almost freaky. So I bought these cute letters sets online to write to her.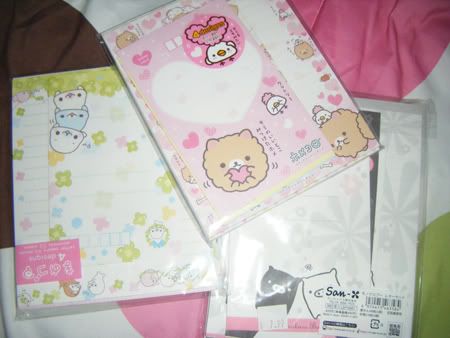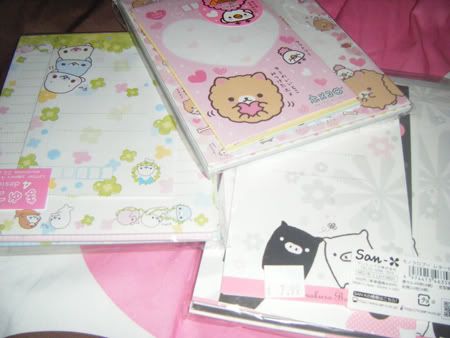 Cute right? They're a lot smaller than I thought though...
What have y'all been up to lately?
Are you preparing for the winter? (Or summer, my fellow Aussies!)
Do you plan on trying something new this season?
Have you had sweets recently? What kind? Tell me I need more! :D
Have you ever had a pen pal in the past? Still do?