So, autumn is officially here. In Canada (or at least the part I live in) is now with a bunch of naked trees. The leaves have fallen and have, literally, left a blanket all over the ground. The tree is probably the biggest on the street I live, and of course, it's in front of MY house.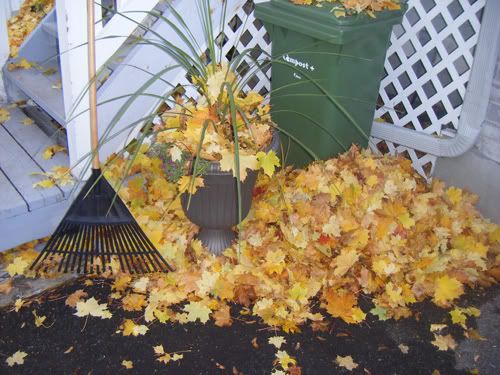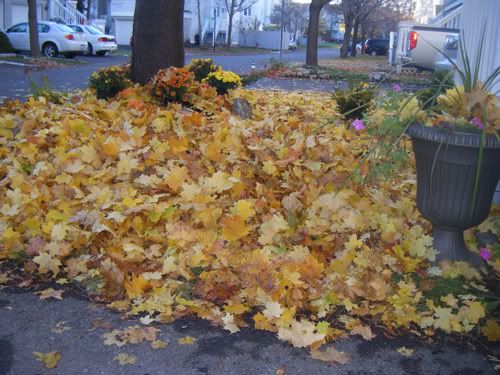 A nice little pile after I finished picking them all up.
What's the weather like where you live? Anything special this time of the year?