It's already mid-November! Where have I been?
Pursuing a part-time career. Something I've wanted to do for several years now but due to various circumstances such as time, schedule and funds, I was never able to take on the proper steps toward one of my dreams. That of being a nail technician!
I started my training 2 weeks ago, and it's gone over very well!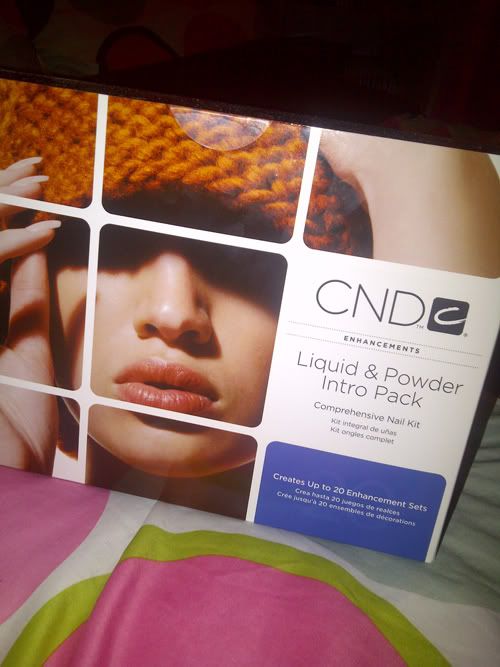 My starter kit...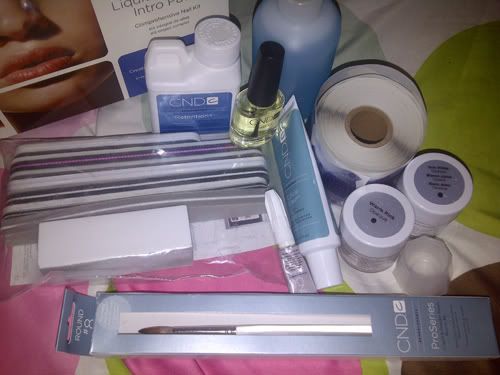 What's inside...


For a starter kit I think it's very complete, I'm really happy with it! The only thing I don't like is brush, I'll have to get me a better one.


Last night I got to do my first set of nails, under supervision. My sister was kind enough to be my model / victim.