I'm late for this too, I know, I know.

But while I'm at it, here are the gifts I received for Christmas!
Gifts from my friend Sharon in Australia! Love everything! She really spoiled me~
PJ's from La Senza. Love love love looove~
Lots of chocolates!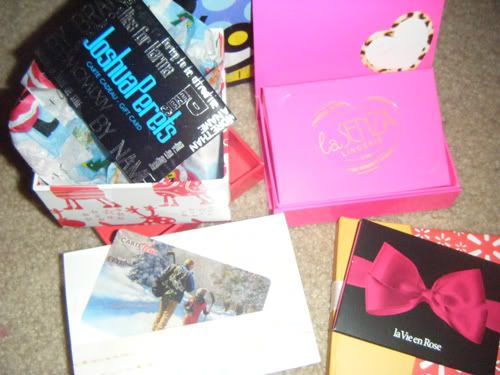 Gift cards.
Joshua Perets, La Senza, Tim Horton's, La Vie en Rose
The cutest traveling mug!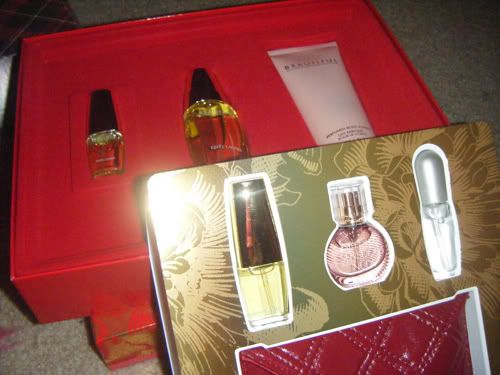 Gift boxes from Estee Lauder with perfumes and hand cream.
Super awesome! I was not expecting this one.
Super happy with everything I got!!
What about you? What did you get?
Any bad gifts?!