Beware of long post - Image heavy
I'm not an impulsive buyer. I always give thought before buying something. "Do I REALLY need this?" "What else could I buy with the amount of money spent on this?" "What if I could find the same thing for a cheaper price elsewhere?" ... But last month I splurged and spit out a few bucks for a whole new set/kit of make-up.
Micabella Cosmetics.


Micabella is said to be 100% mineral make-up that it is hypoallergenic, fragrance free, non-comedogenic, and it is long lasting. It is also NOT tested on animals. And apparently it has a high antioxidant level to help protect skin from future damage, premature aging and reduce the appearance of damaged skin.

I heard of Micabella a few years ago, but the kiosk at my mall disappeared before I had a chance to go investigate. A new kiosk has appeared in a different mall, so I stopped buy one random day while I was browsing, what the hell, I had time to waste. The gentleman there was pushy and really bold about the whole thing. But I preferred him over the other girl working there, she didn't seem to give a crap about anything (and she was smoking outside when I walked in... sorry but, uuh no).
I get excited every time I use this make-up now, especially the eye shadows.

Why? Because you can use the eye shadows as: #1- Eye shadow, #2- Eye liner, #3- Lip balm/gloss and #4- Nail polish.

And on top, it doesn't expire (call me dumb, but I had no idea make-up, especially in powder form, expired... you learn something new every day!) and even though the little pots are the same size as the M.A.C. eye shadows, they have 1 extra gram of powder in them.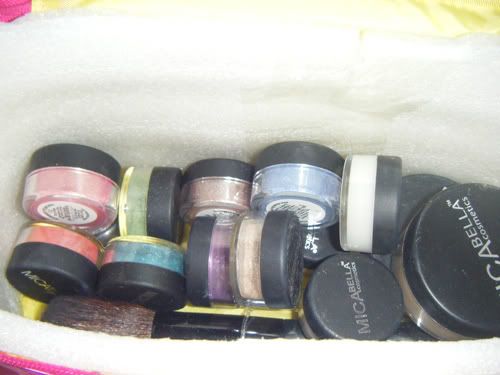 My little bundle of new found make-up love.


Note:
I had a hard time with the lighting, so I took two sets of pictures, with and without flash. Even then, the pictures don't give justice to the colors. They are 10 times prettier when you see them up close and personal in real life.
The foundation is super light. Of course, you feel it when you apply it but just a few seconds later, it felt like I had nothing on my skin, at all. The blush is very concentrated, so I never need lots to give the look I want, which means it'll last for a very long time.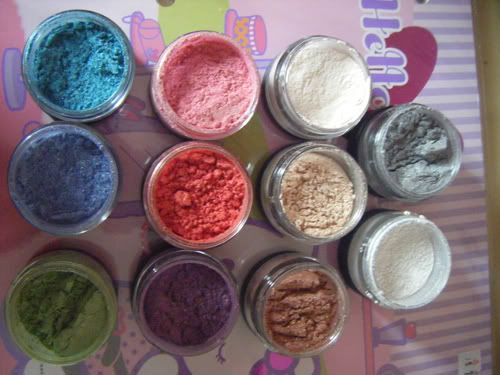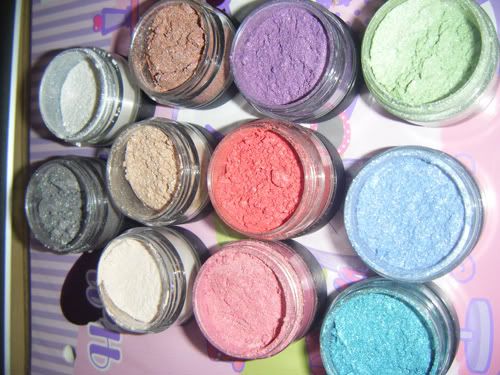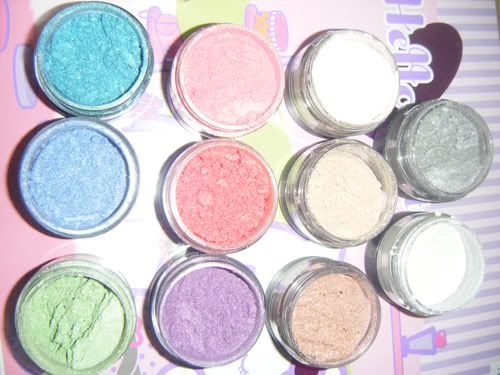 The many eye shadow colors. Love~
I originally got the purple and the light beige/cream color to begin with the foundation and blush. Then I went back two weeks later to get 8 extra colors. Normally these go for 14.50$ on their website, but I got 8 for 80$, 10$ each!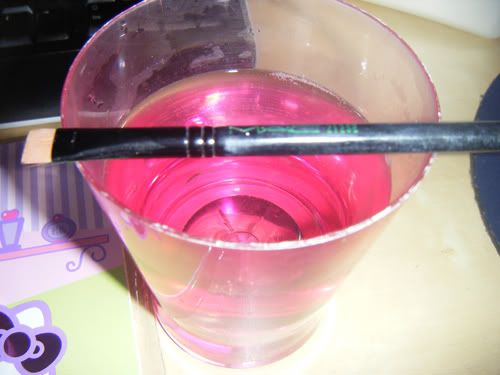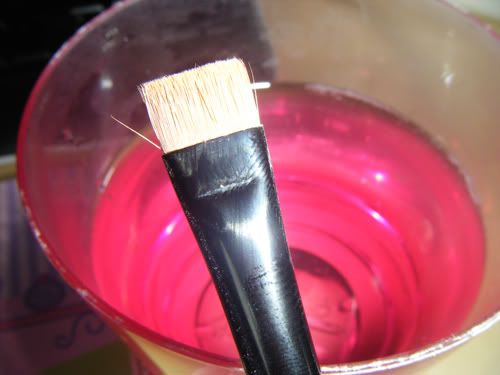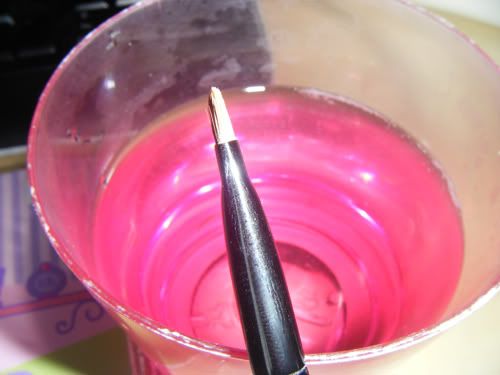 This is the brush I use, when I want to use the shadow as eye liner. I use a flat brush, but there are different ones. One of my friend likes to use an angled brush more, her preference. Dip your brush in water, then into eye shadow and apply. Magic!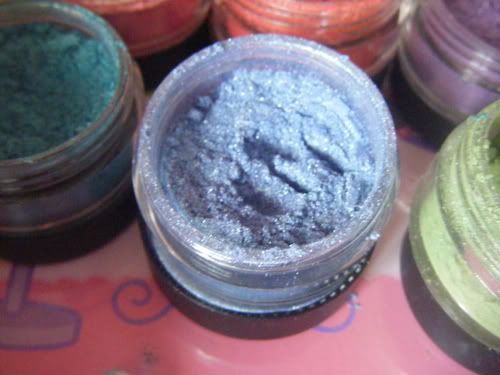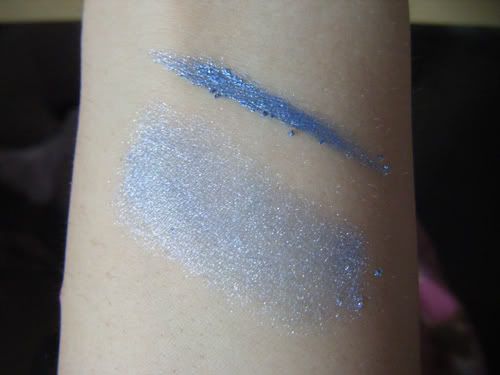 First line is the eye shadow used as eye liner. Second "line" is eye shadow applied with a cotton swab. Normally I use a brush for eye shadow, but I found it easier to use cotton swab to show the color on my skin.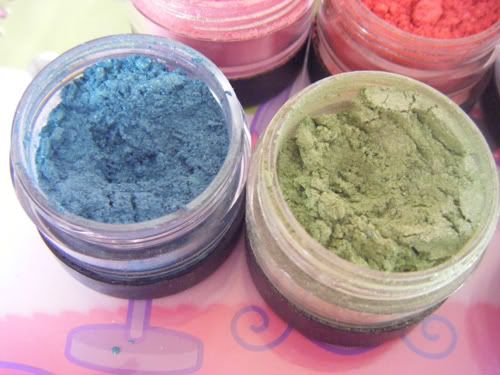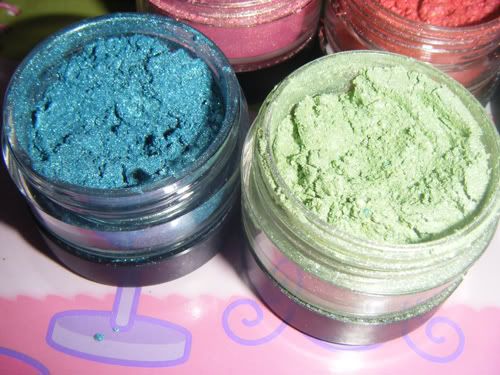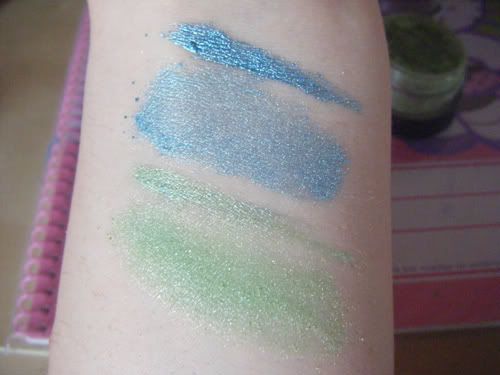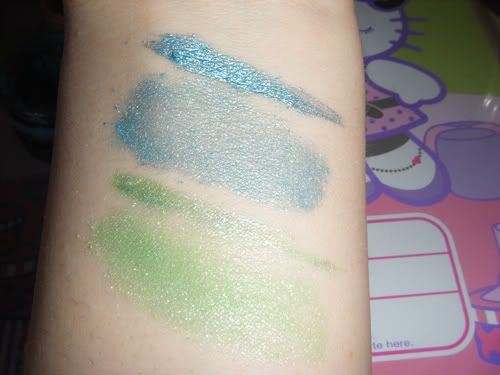 I was a little disappointed the green didn't come out as green on eye liner.
But the color is GORGEOUS just as eye shadow itself. Especially with hazel/brown eyes.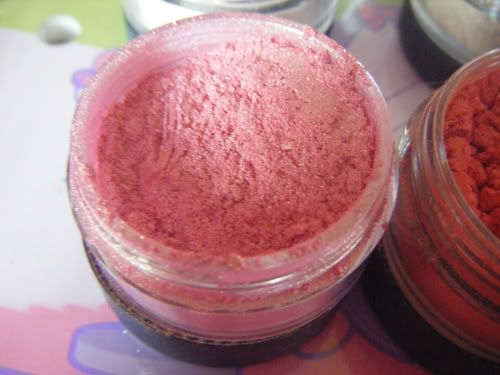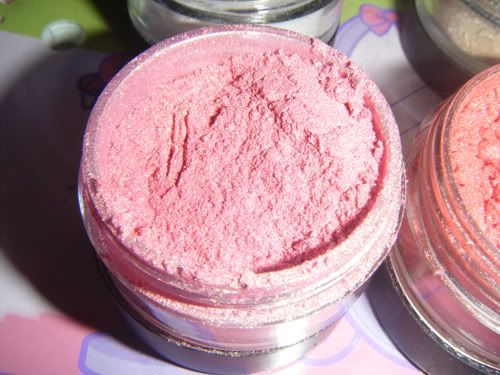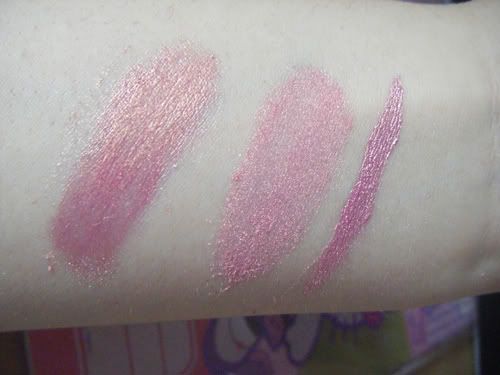 Same as above, first line on the left is eye liner, then eye shadow. The third and new one is lip balm!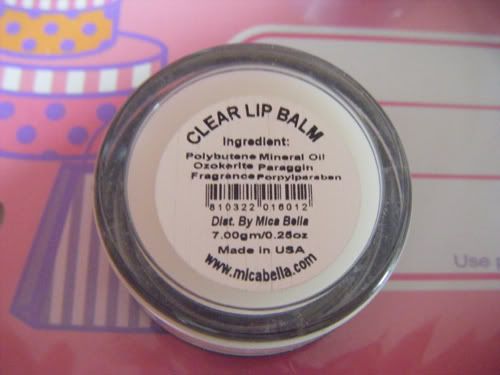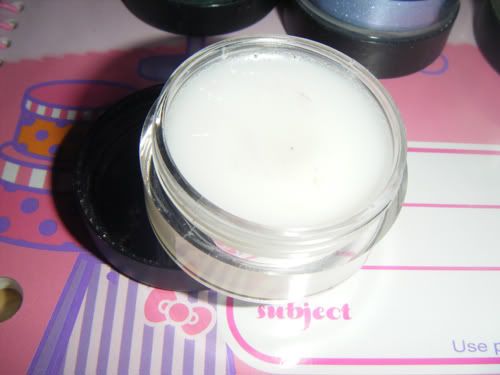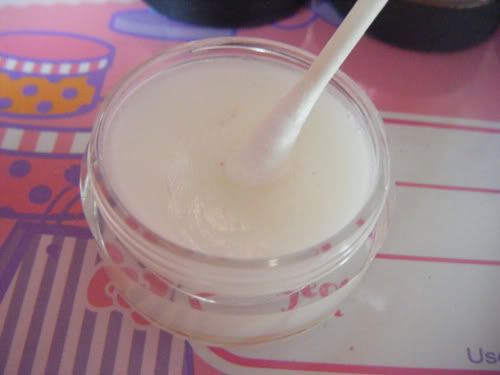 Clear lip balm as displayed. I use a cotton swab every time when I use it. Take a bit of lip balm, then dip in eye shadow and apply. It's FANTASTIC! It's not sticky, barely smells anything and lasts super long! (Well unless you eat or drink something... but I wasn't expecting it to stay on for that.)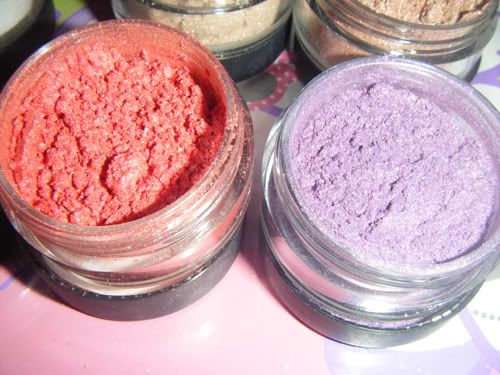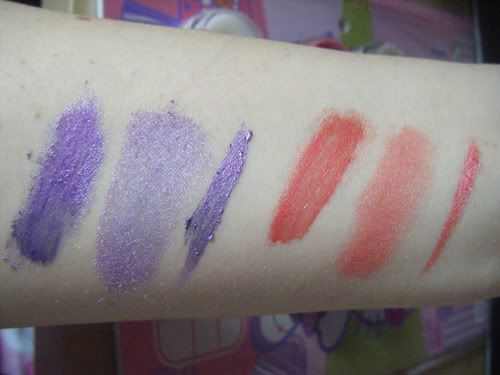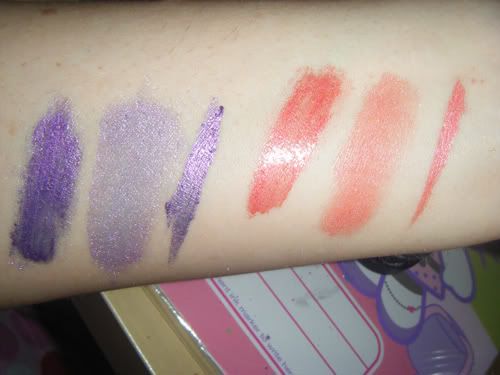 From left to right, lip balm, eye shadow, eye liner.
The color on the right is pink, like a hot, redish pink. But it's really not THAT read in person.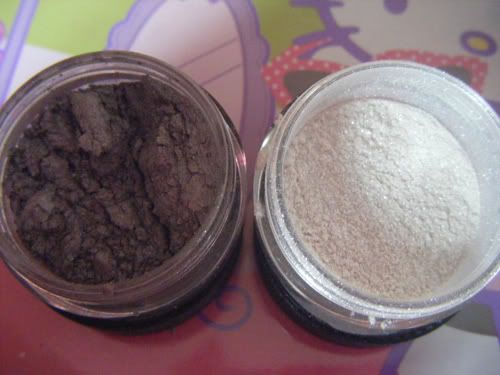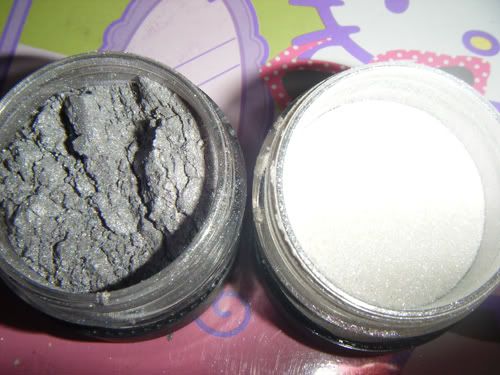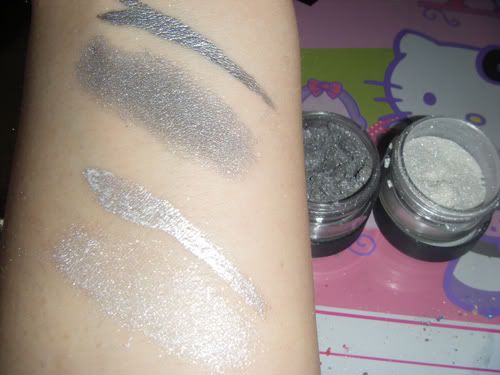 And voila! Magic!

(Or I like to think so...)



To use as lip gloss, Micabella sells a clear lip gloss just as there is the balm. And for the nail polish, you can use your every day clear nail polish. Take note though, that the crystals and minerals from the shadow will likely end up in your bottle when you dip the brush back into the bottle.

I'm totally in love with this make-up. The eye shadow lasts a little longer than M.A.C., but it of course fades over time. I usually apply about two layers of shadow and find it's enough. For a bolder look, apply more, and for something lighter, apply less, obviously.
What do you guys think?
Have you heard or tried Micabella before?
Would you purchase it?