Part 2 of Quebec city in March. A little

heavier

on the image front.

Showcasing the main event, the reason we traveled to Quebec city in the middle of winter...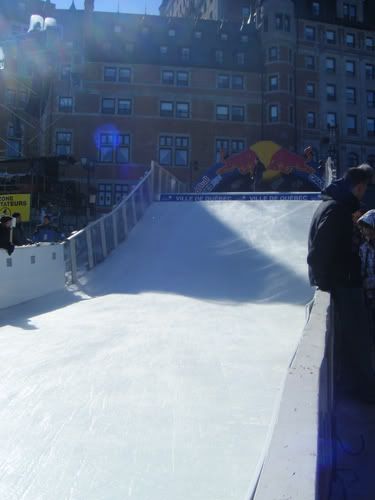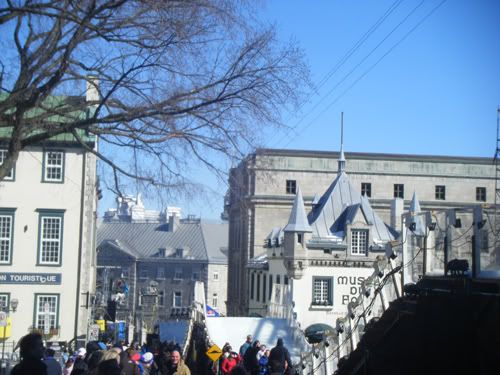 It's a pretty crazy sport event!
Basically, a bunch of guys and gals go down the course on hockey skates...
Twists and turns, and more twists and turns. It's super fast!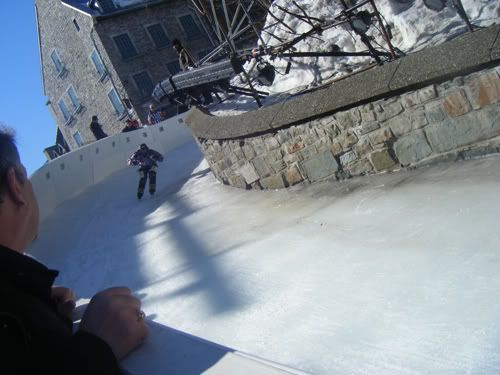 As we walked around the course going down, there were a few test runs.
I got up close and personal :D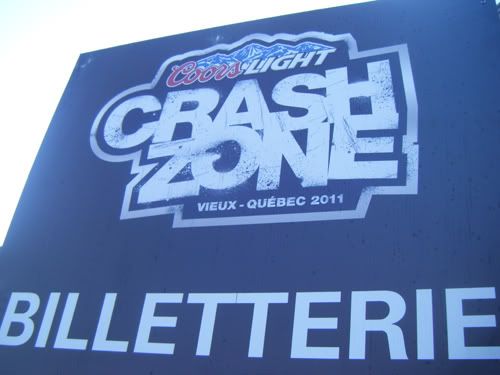 And then around 5pm we headed out to the Crash Zone!
Crash Zone was like a VIP area.
Buy tickets to have access, alcohol, music, dance floor, etc.
And of course, super close to the course itself that went right through the Crash zone.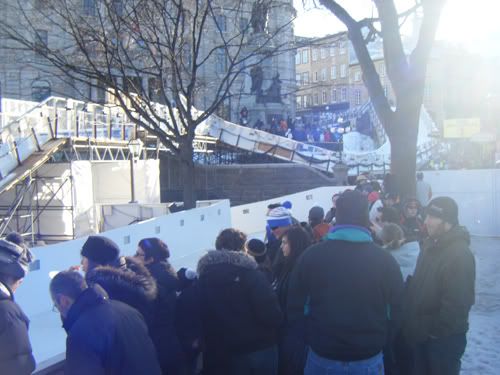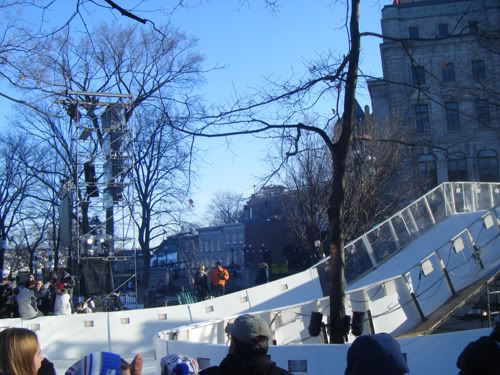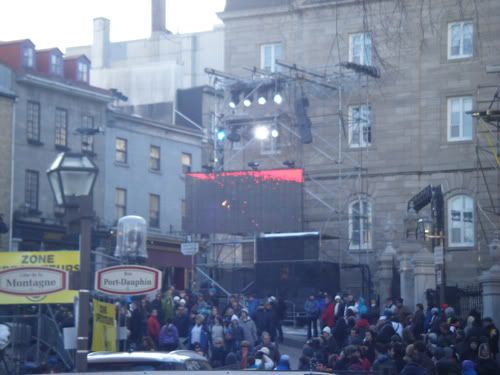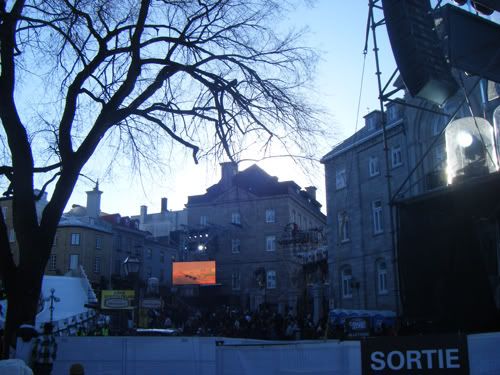 As it got dark, big screens lit up and advertised other Red Bull extreme sport events.
Snowboarding, downhill bikes, motorcycles, cars, etc, etc.
Also covered on backstage with the athletes taking part of the race and interviews.

Everything to pump up the crowd!
And then at 7pm the event started. There were a few people in front of us.
But this is where I'm glad I'm a little taller than 50% of the population here :)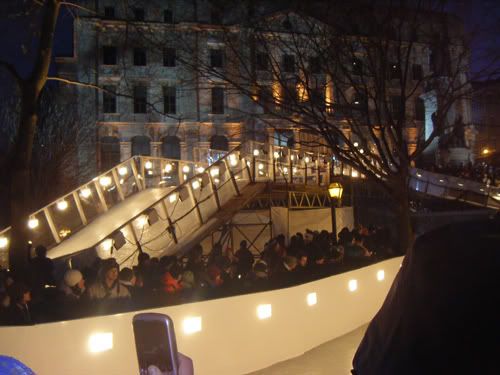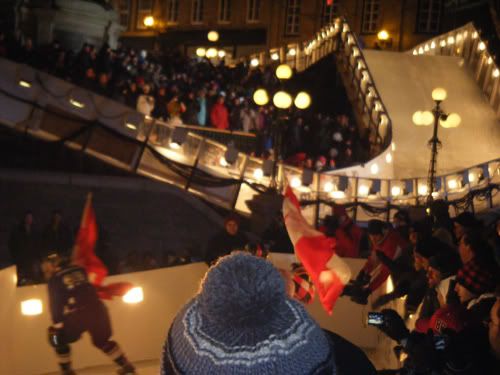 It started with a few guys going by with the different flags of countries participating.
(This is also around the time my battery started dying. You can imagine how much I was annoyed. It was fully charged and within an hour it was dead. I guess it was my camera's way of telling me she didn't like the cold...)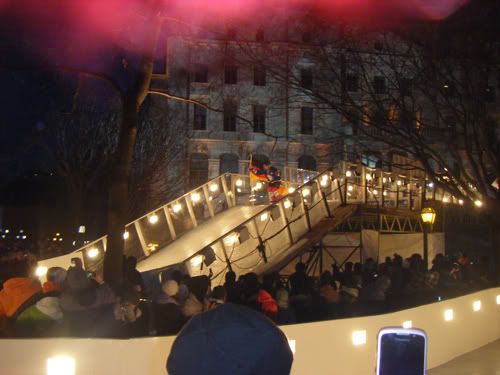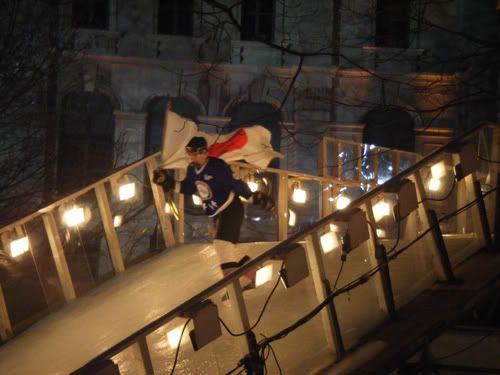 Japan!!
Then I stopped taking pictures because the camera was dying.

And also it's really hard to take good pictures with big puffy mittens...
And without the mittens my fingers were frozen within a matter of seconds.
All it all it was a great event!
I enjoyed it quite a bit and would definitely go back.
But next time, definitely dress warmer!!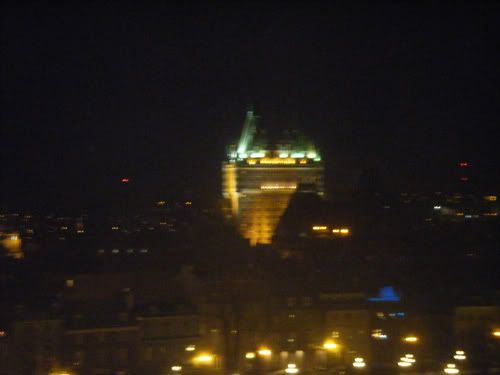 Chateau Frontenac from the hotel room after the event.
I seriously need a new camera...
What do you think of this sport event? Extreme enough for you? Would you attend such an event?