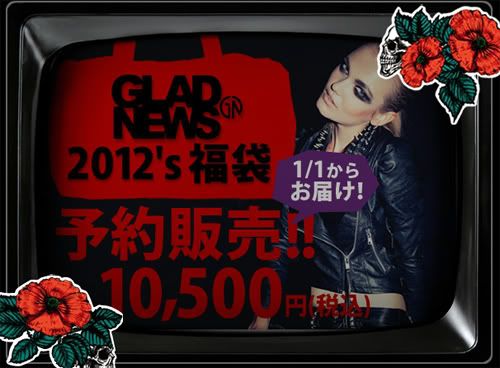 GLAD NEWS
Around since 2004-2005
Rock trend
GLAD NEWS caught my attention earlier this year as I learned more and more about the different kinds of gal styles and trends. This is a bit more my style as I tend to really like wearing skinny jeans and long black or white tops.
GLAD NEWS often uses skull logos into their designs and that seem to be the only thing that keeps coming back through their collections. That and the leopard coat. More on that one at the end of this post.
GLAD NEWS is in
Shibuya 109
, but I don't know where else in Japan it can be found, I'm sure it is not the only place it is distributed. It seems to be very popular on
Rakuten
because a lot of their pieces sell out quite fast. Maybe someone that frequents GLAD NEWS in Japan could enlighten me on the where about of this rockin' brand?
Sadly though, Rakuten is the only thing I could find online. They don't seem to have their own website like
JSG
(previous gyaru brand post) does.
Here are a few of the coordinates I really liked of
Rakuten
.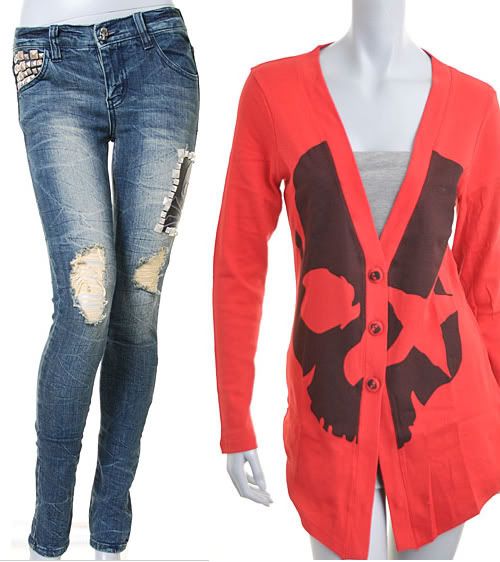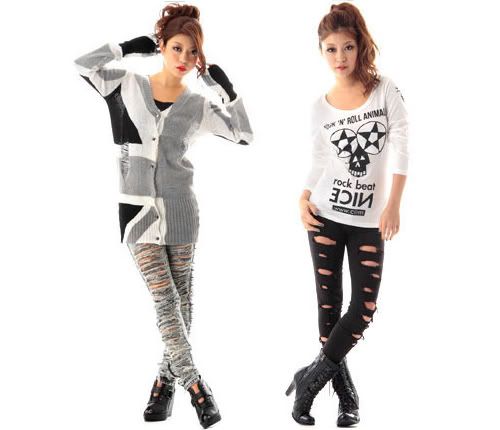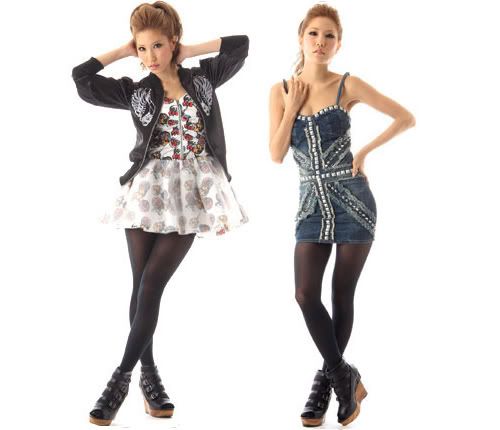 And the "famous" leopard coat...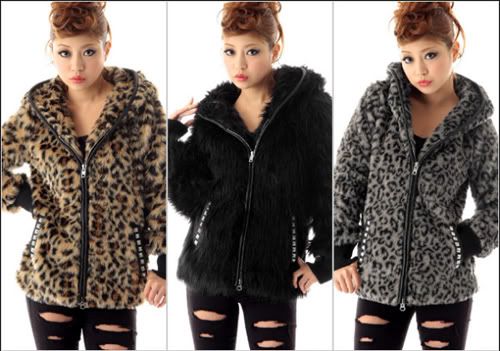 A different variation of this coat (or even a simpler version) seems to be up for sell every year around November-December. I found out about it last year and have wanted one ever since. I die a little inside every time I see it so much I'm in love with it (yes, it's that bad). And it's all
Rii
's fault! She got the a different version last year when she was in Tokyo, it sounded like she had been wanting it quite a bit as well.
Of course now it's already sold out on Rakuten, and the single similar coat that I found on eBay doesn't have any buttons or zip... I can't wear that out here in Canada, I'll die frozen. So if anyone comes across this coat while shopping in Japan, please contact me, I'll definitely want it, well the gray/silver one anyway. Until then, I'll just keep dreaming and hoping it's available again next year when I travel to Japan in December.
What do you think of GLAD NEWS? Too rock for you?