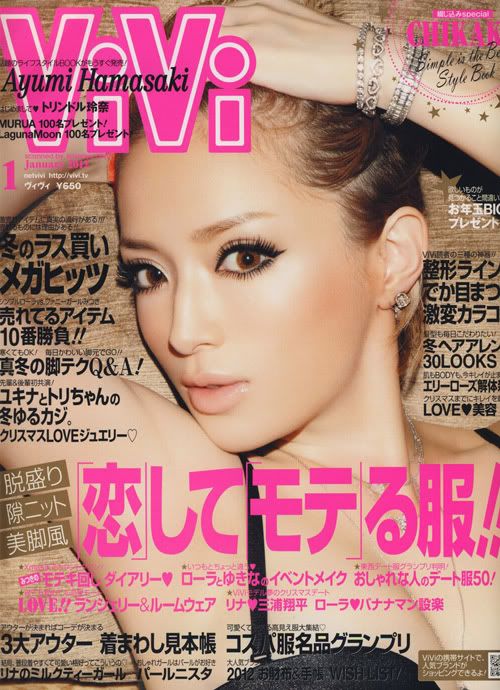 Hamasaki Ayumi
on the cover of japanese magazine ViVi December 2o11.
Huummm... can we say
gorgeous
much?? I haven't liked many of her magazine covers in the past year or two, so this is a great surprise. The look in her eyes with those contacts... it's hypnotizing! No?
There isn't much about her in the magazine itself other than her usual DeijiDeiji diary. So I probably won't be getting this mag. But I still really like this cover!
What do you think of this cover?