I've been thinking of getting a
new phone
for about 6 months now. The one I was sold when I signed up for contract was great for the 1st year and then it went to crap. Frozen screen, broken qwerty keyboard, wasn't receiving/sending certain texts, etc, etc, etc.
Two weeks ago I managed to get a good deal off wireless network supplier and got a new mobile!
Take a guess!
Touch screen AND keyboard, e-mails, GPS, BBM, are some of the options among many other things. Oh yeah, and phone :B
I've been making my own wallpapers off some of my favorite images and photos on Photoshop. And I've been changing them every few days.
So far the best phone I've had ever, not that I've had THAT many of them, but this one is great. It's used by many businesses because the network and the device are secure. I love the combination of touch screen and keyboard. Many people suggested me the iPhone, but I already have an iPod touch and quickly get tired of the touch keyboard, so BlackBerry it was <3
The case around it was found on eBay for quite cheap. I've been thinking of making my own by buying a clear case and deco-ing it myself, but it's the summer and I'd rather be outside on my extra spare time, so maybe that'll be a project for the winter!

Have you deco-ed your phone?
Next... Two of my favorite outfits of the moment!
Ottawa's been pretty hot the past week and I'm LOVING IT! I don't care what people say, 30-40C just means it's awesome sunny outside and I can never get enough. When I hear people complain I can't help but tell them to zip it because it won't be long that the snow it'll be back on the ground.
First one is my most casual for evenings out at the movie theater or chilling out with friends around a bond fire.
Black leggings to the knees and extra long graphic tee. Super comfy, super light and also more coverage against the damn bugs!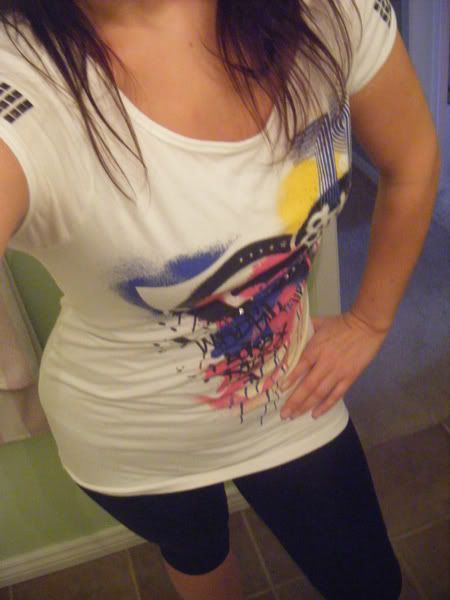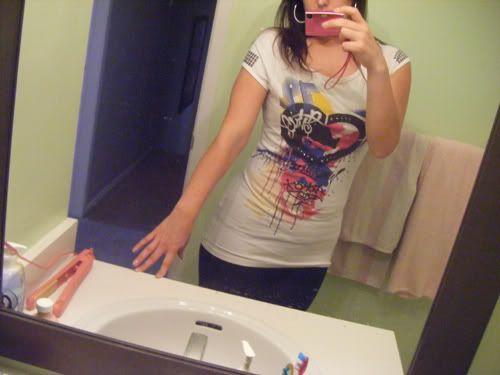 Second outfit is for days out in town, shopping and other activities in the middle of the day!
When it's super hot I like my denim short shorts and my favorite tank tops. This one's an off-white color, but I have red, hot pink, blue, yellow, light red, etc, etc, etc.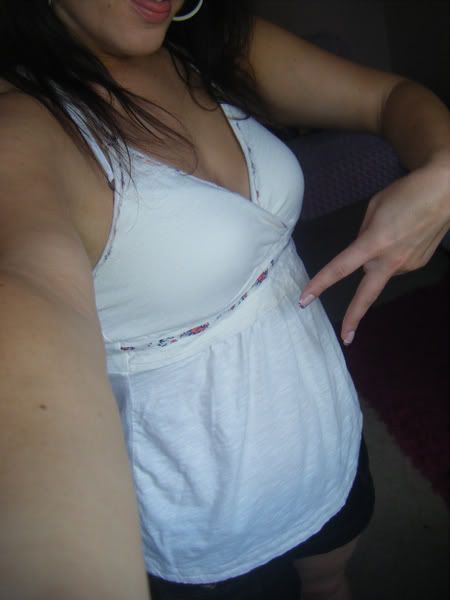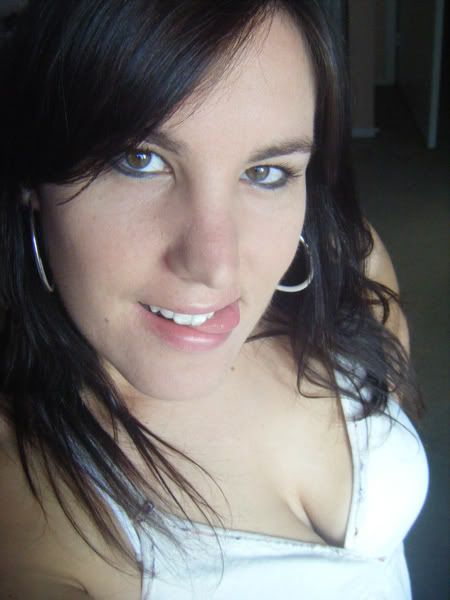 I hope everyone's having a great July so far~
What are your favorite outfits for the summer?