Last weekend, Dan and I were driving around town without purpose and stumbled upon this little cupcake shop called "Isobel". The display for the store was pink, so it was I who spotted it, of course :) (I later found they have a website: http://www.isobelandco.com/home.php )
2.50$ for a cupcake is not what I would pay every day, but boy oh boy was that 2.50$ well spent on this one cupcake.
They seemed to have special boxes and prices, if you bought a certain amount it came down cheaper by the single cupcake, but I wasn't sure what I was getting myself into, so we only got one each.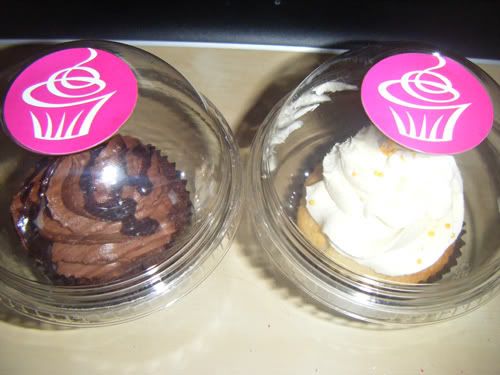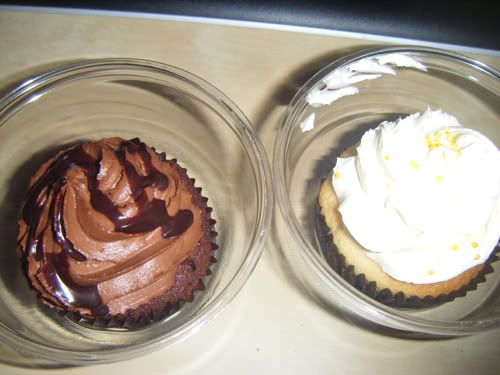 All of their cupcakes have filling. Chocolate banana (mine!) on the left and lemon orange on the right. (Pictures with flash above, and without below.)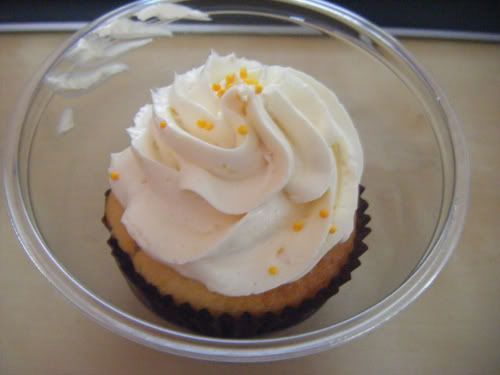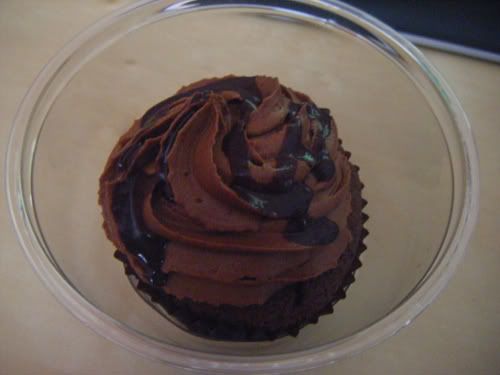 I did not taste lemon orange, of course Dan being his usual self would not share :P But the Chocolate banana was... well it was literally to die for! SO AMAZINGLY DELICIOUS!!
All made of chocolate with a custard like cream in the middle that tasted like a fresh banana! SO GOOD!!!! <3
I'll definitely be going back :3