This weekend my sunglasses broke in half, literally. I don't know what happened, they were in my purse, I grabbed them to put them on while I was in the car and they were broken in half. I'd had them for 2 years, so I guess it was their time to go.
So that meant SHOPPING! For new sunglasses.
This little kiosk at my favorite mall had a special, buy one pair and get another one for free! Right on!
I saw these guys and totally fell in love!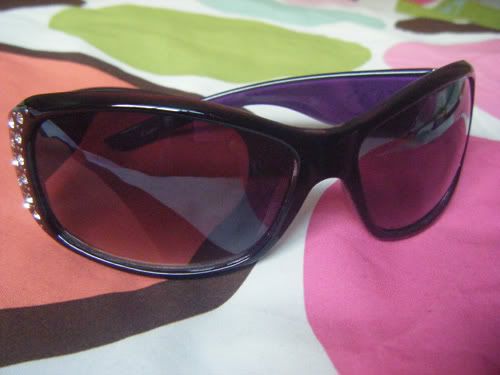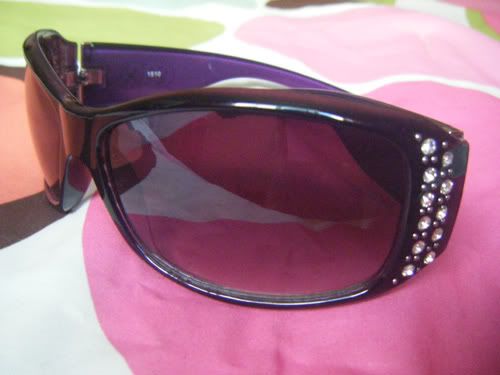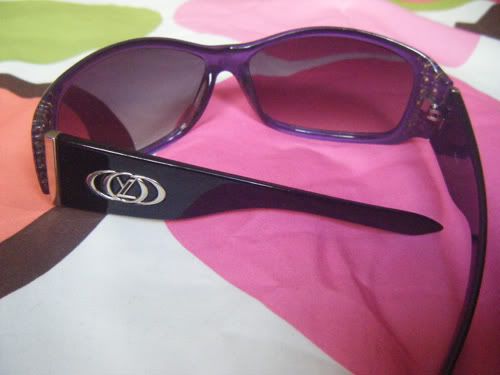 They're purple on the inside!!
I couldn't find another pair I loved as much, so the girl suggested I could get the same pair in a different color. The other colors were brown and dark red, which I didn't really care for. I was looking at a different pair that had a white frame and she said, "I got those ones in white too!"
YAY! +w+!!! Bling bling!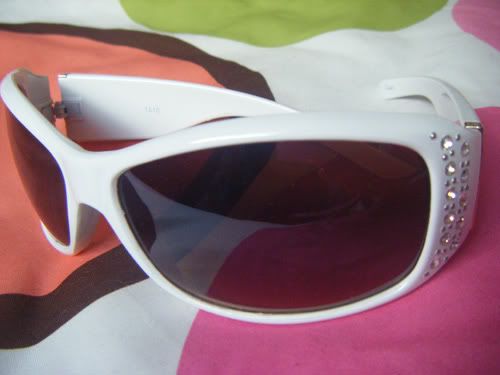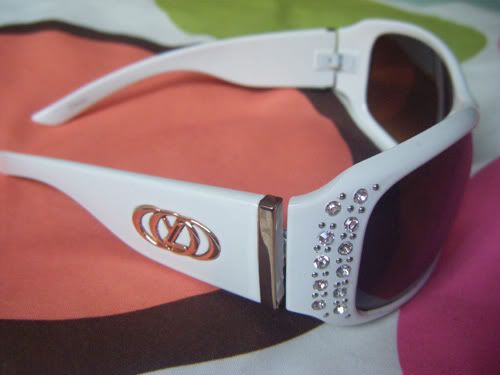 Their cases were only 6$, I already had one from my previous glasses, but now that I have two pairs, I figured I'd buy an extra one. They had the perfect one for me. PINK!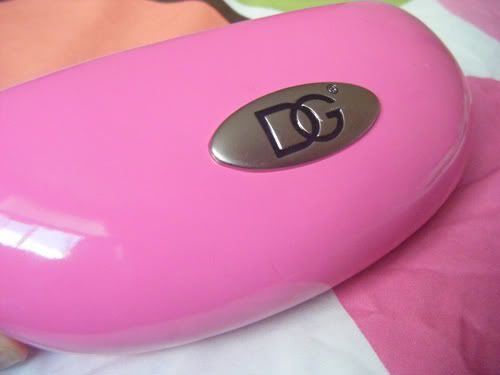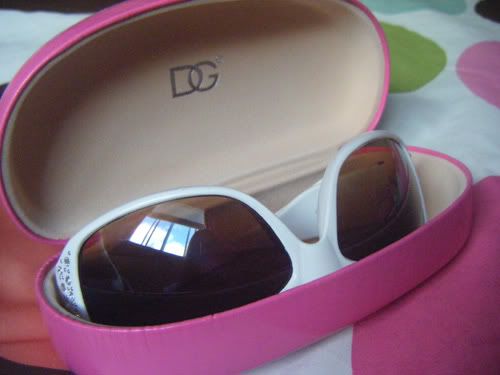 I was bummed my glasses broke, but now I'm totally happy they did! I love these ones so much better! I hope it's sunny all week so that I can show them off! Teehee~
What do you think? Like the rhinestones, or is that too much for you?