Where I work, the walls of the building are so thick, that I don't get signal on my cell phone when I'm in my office.
But for some odd reason, I get some while I'm in the bathroom...
Today, I was bored, waiting for an important text message from my sister while on my break, so, I snapped away.
I realized I'd never really posted pictures of me on Gossip Candy, so, here you go!
Yours truly!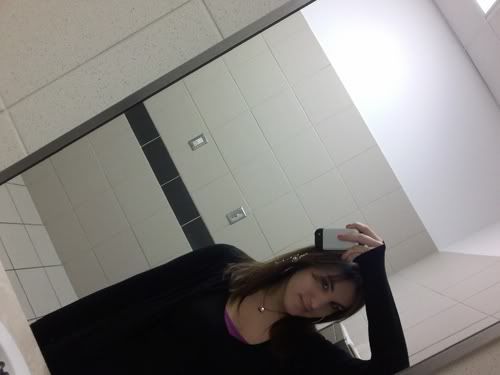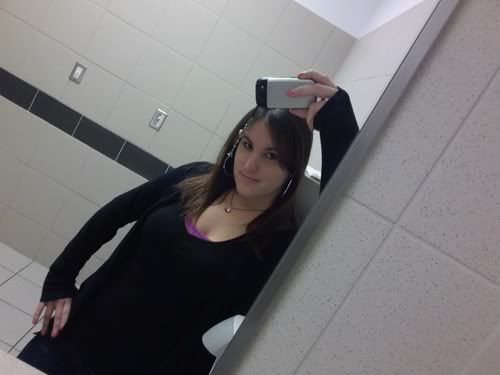 Just being silly~