This last Saturday on October 9th, two girl friends and I decided to go out on the town for a haunted walk. Ottawa has haunted walks tours! No joke! You pay for your ticket, present yourself at said place and time, you'll be put into a group and assigned a guide, and then you will be off to walk around town while the guide tells you stories and shows you places that are supposedly haunted! (You can find out more here: http://www.hauntedwalk.com/ )
I had done "Ghost and the Gallows" in 2008, and wanted to try out a new one this year so we went for "The Original Haunted Walk of Ottawa". Ghost and the Gallows is centered around one of the old jails situated downtown, right next to the Rideau Centre. The original haunted walk, is scattered around the downtown core, you don't just stay in one area.
Autumn season is officially here in Ontario, Canada, and I was worried I'd be cold (I was sick once this month, that's enough) so I over dressed a little. I don't take co-ordinate shots very often because my camera is very basic and I'm not good at it, but I loved this outfit so I figured I'd give it a try.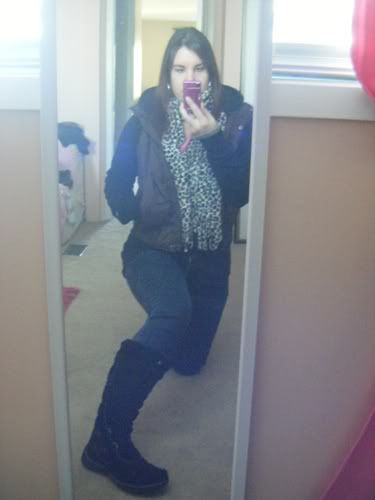 I had skinny jeans with a loose black hoodie, a brown jacket with fake fur on the hood (no sleeves) and my leopard printed scarf.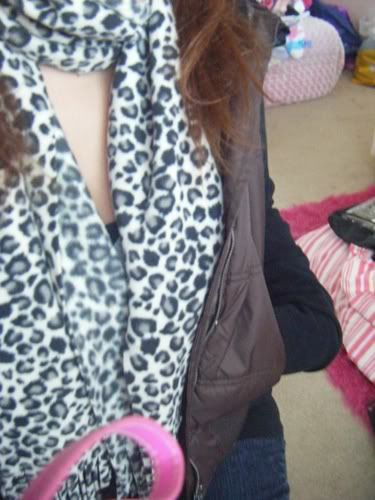 And these new winter boots I got a few weeks ago! Totally love them, they're super comfy and warm!!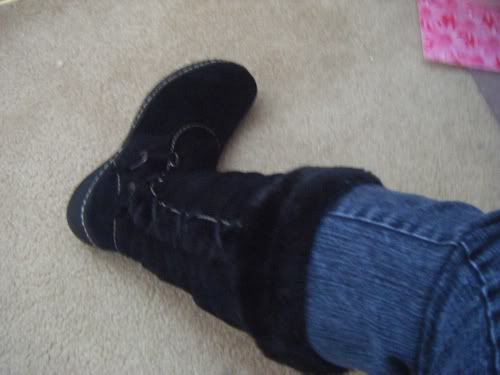 First, we went for dinner at this little place down Queen street called "Green Papaya" or "Papaya Verte" in french. Tiny little place, super quite and very good. I had fried rice with beef and brocoli.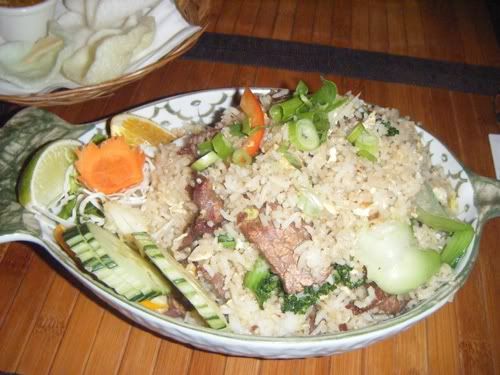 Then we met out around Elgin/Sparks for the tour. There were A LOT of people, I was surprised. I didn't take a lot of pictures because it was dark and my camera sucks in dark settings, but I tried, when I could think of it. I was absorbed in the story telling the entire time.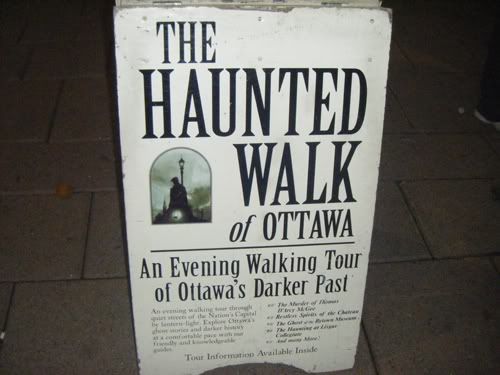 Our tour guide leading the way: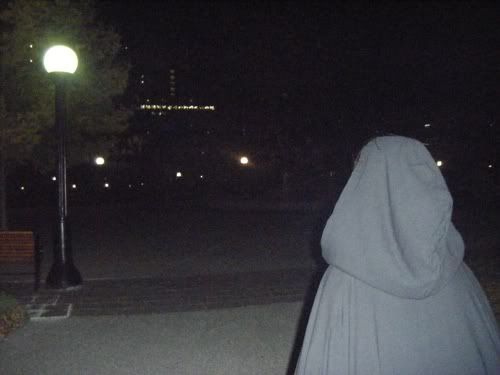 Some haunted school: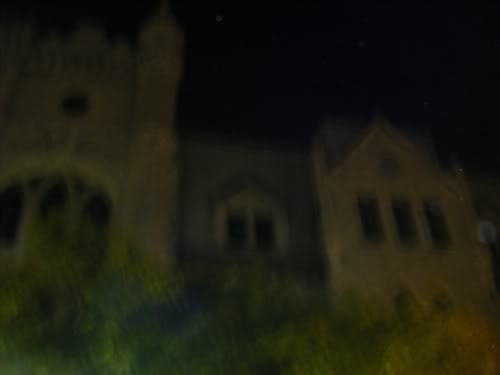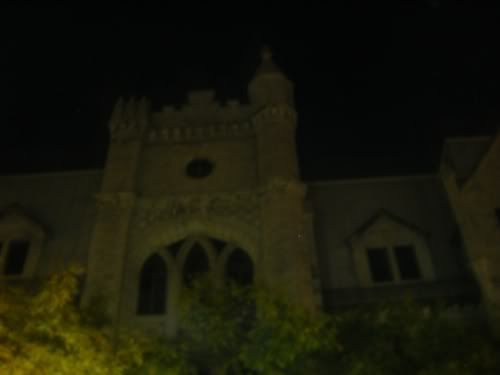 Fairmont Chateau Laurier:
ByTown Museum: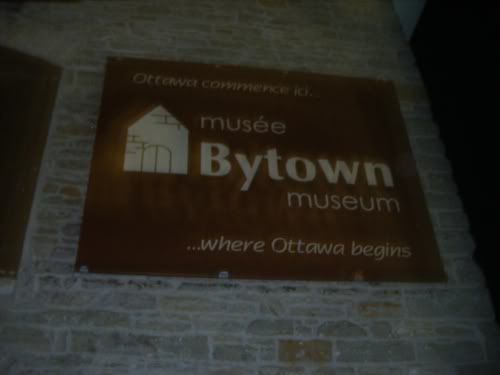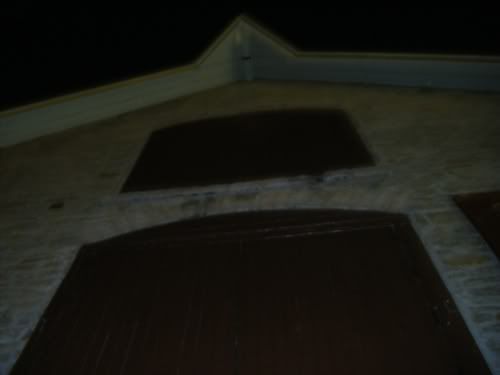 Sadly though, I gotta admit, it wasn't all that scary. Ghost and the Gallows REALLY gave me goosebumps, where as this one, Original Haunted Walk, didn't. Our guide was a good story telling, but there wasn't much scary about the things she said. It was just stories. They say that their stories are based on facts they found in the city's archives and that they each have at least 4 witnesses. But, the Ghost and the Gallows taking place in the old jail, sounded much more believable than this one.
But, it was still fun to go out for a night with these two new friends, try out a new restaurant and walk around town at night. Plus, it was pretty cheap (13$ teehee).