Something happened today!! It seems I have reached
50 followers
!!!
I am amazed! Where are all of you guys coming from? Well, either way, it makes me happy and I hope you enjoy reading my none sense! I sure enjoy writing all of it!!
Thank you so much!!
And now, a tiny little update. I got my nails done this past Saturday. Just before the holidays~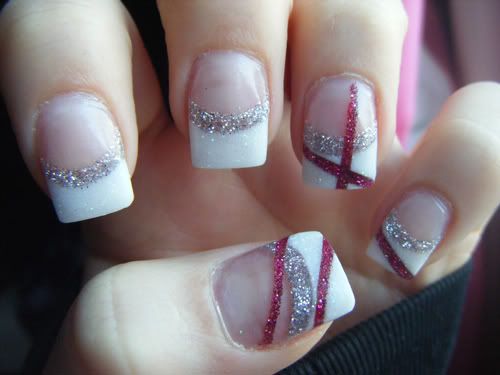 Quite festive yes?


They are similar to the white/purple ones I had previously, well, the engraving is the same. But this time I asked Steph to do a silver line underneath the white and to use a color that'll pop for the engraving.
And
BAM!!
That's what it turned out like. I love it!
Also I found my
very pink
Christmas hat that I bought at
La Vie en Rose
last year~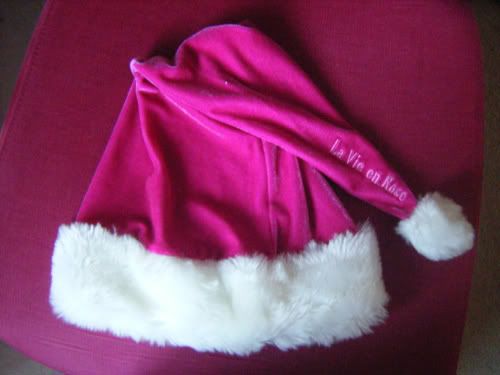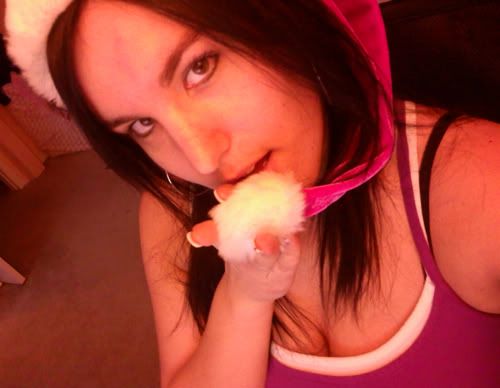 Thanks again for all the followers!
(Merci à mes "suiveurs" francais/quebecois aussi! Je sais que vous etes la!!)
GiveAways
seem to be pretty popular around the blogspot community and other blogs, so I think I will have one too! I'll have some time to figure it out during my Christmas vacation that starts next week.
What items would you like to see in my GiveAway?
Should I have a theme? Or just anything random?
Give me some ideas!!