A while ago, a little before the summer actually, I fell in love. As soon as I laid eyes on him! It was instant love! I was sitting at the cinema and he just appeared there he was!! I
absolutely had
to have him!!
And this week I did. :)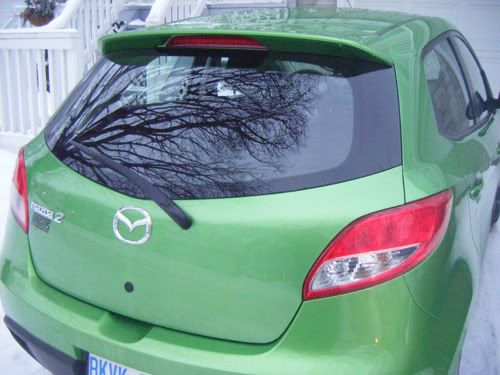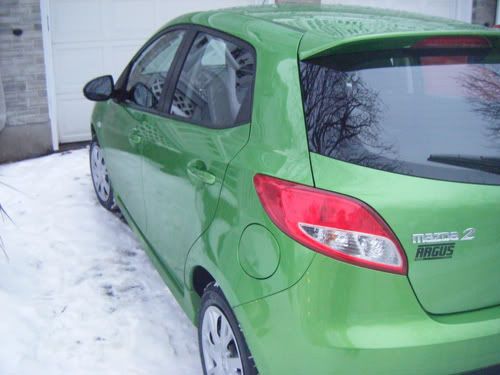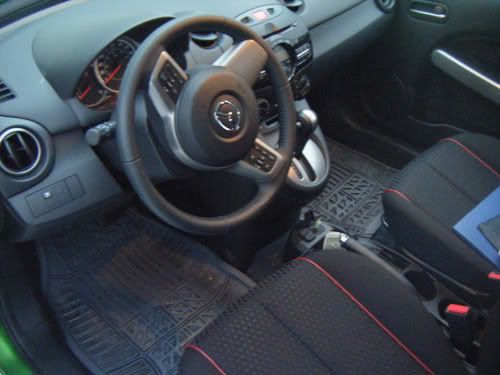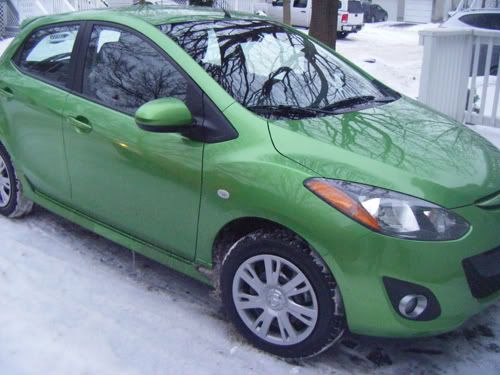 A year or two ago, if you'd told me I'd end up buying a green car, I would have flat out laughed in your face. In fact, I'd always dreamed of a white car, but when I saw this green, I couldn't help myself! It's unique to Mazda and Mazda 2. The 2011 Mazda 2 is the first of it's kind by Mazda in Canada/America. I always wanted a Mazda 3, but when I saw this one I just had to get it!
It's the most economic in gas, it's smaller and just plain
cute!!
The reviews have been through the roof! It's the best car of it's kind/type, it's gotten 5 stars everywhere, so I knew I wasn't going wrong. Especially NOT with Mazda, they're well known and everyone I know that has a Mazda love them and don't regret buying.
So, there you have it. My very first car. SQUEE!!
This year was pretty bad for me, but I think I'm slowly starting to see the light.
Bring it on 2011 !!!!
I'm ready~ :)
What do you think? Would you ever dare get a flashy colored car? If you have a car, was it the one you wanted to buy originally?
~