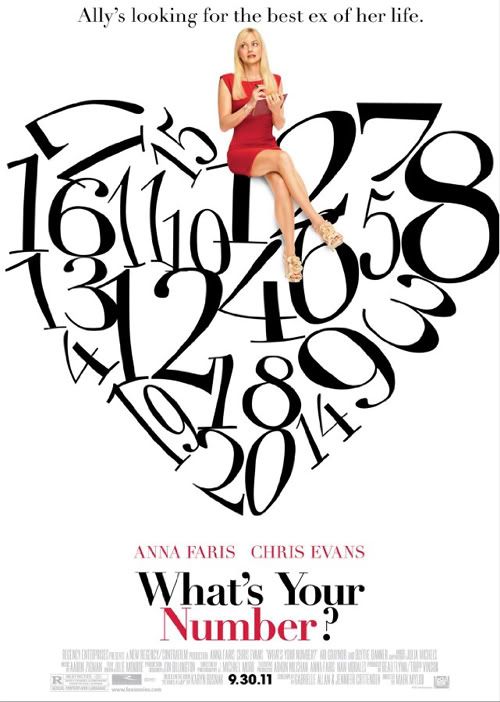 What's Your Number?
Suteisi rating:
♥ ♥ ♥ ♥
♥
Romantic comedy starring Anna Farris and Chris Evans. It's based on Karyn Bosnak's book
20 Times a Lady
. The movie was released on September 30th, 2011. "
Ally Darling, who thinks she will always be single, looks back at her past ex-boyfriends to find the best one."


Basically, Ally (Anna Farris) is looking for the one man she will be spending the rest of her life with. Due to certain circumstances (which you will find out about in the beginning of the movie), she wants to find that man into one of her exes, so she asks for Colin's (Chris Evans, who is Ally's neighbor) help into finding them.
I really wasn't expecting much when going in to see that movie. One of my girl friend and I decided to have a girls night out, dinner, pedicure and then a movie. So we picked
What's Your Number?
since it seemed to be light and funny, we didn't want to be getting into anything too deep and serious.
I was pleasantly surprised! I had my doubts regarding Anna Farris. She was pretty good, she had most of the funny lines of course, but her character is very easy to relate to! Only little hitch was through out the
ENTIRE
film, every time there was a close-up shot on Anna Farris' face, I couldn't help but ask myself what the hell happened to her upper lip?
Totally unexistant!!
It bothered me the whole movie... Other than that she was fine!
And I have nothing (zero, niet, nada!) bad to say about Chris Evans. The man is a good. I'm sorry Ryan Reynolds, Chris has officially taken your spot at the top! Ever since I saw him in Captain America, I asked myself why had I never paid more attention to this man. He's
PERFECT!
Literally.
/end of celebrity crush.
I recommend this movie to every ladies!! Go see it, it was great!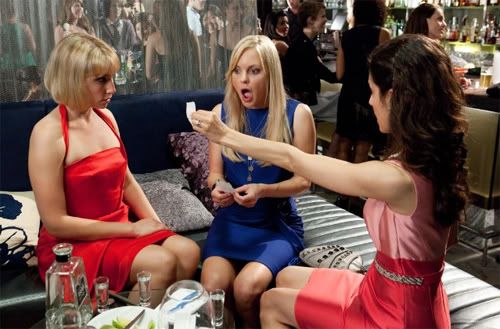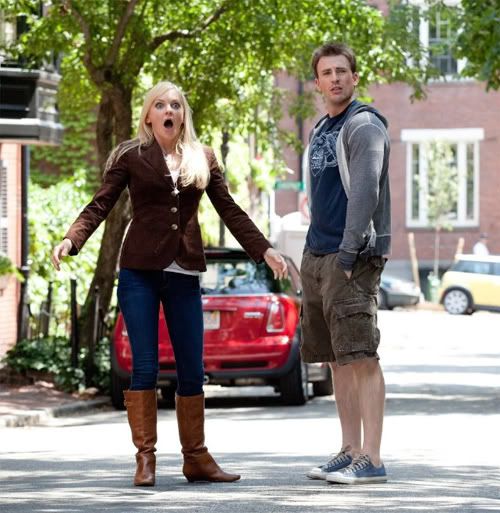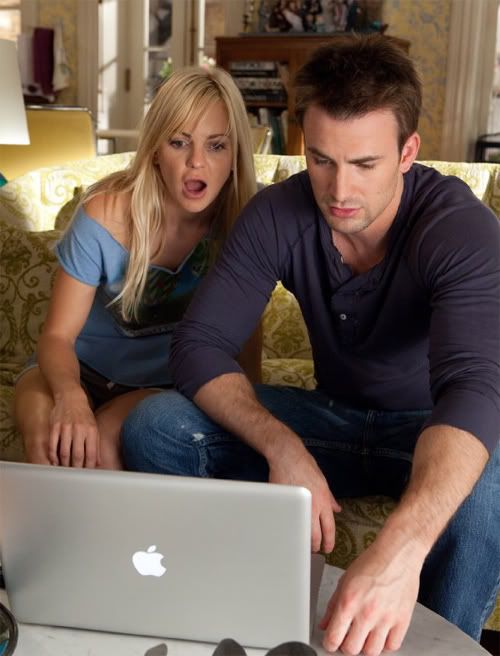 Have you seen What's Your Number? If not, do you think you'll go? If yes, what did you think?