It's time for
GossipCandy's 1st Giveaway
!!!


Ever since I joined blogger.com, I noticed many other

generous bloggers

doing giveaways. Basically giving their readers/followers a bunch of

awesome stuff

for
free!

I mean really, everyone loves free stuff! Since I reached

50 followers

a while back, I've decided to have my own giveaway. It's fun and I love giving to others! Plus it's super cool

receiving things

that you might not find in your very own country.
Here's what I'll be sending out to one of you lucky gal/guy~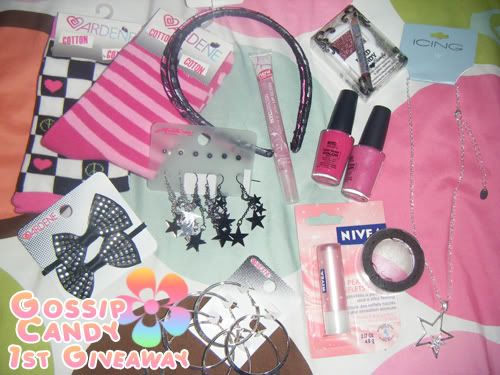 (I know it's very girly, but I've got a majority of female readers, so if you're a dude, then you can keep this and give it as a present to your girlfriend or sister, yes?)
What we have here:
- 2 pairs of colorful socks, one size
- 2 hair bands covered with black lace, 1 pink, 1 dark gray

- HardCandy eye shadow and eye liner

- A silver necklace with a star pendant from Claire's
- 2 bottles of NYC nail polish, 2 different shades of pink

- 1 NYC lip gloss "Extreme lip glider"

- 6 pairs of earrings: 3 pairs of studs, 3 pairs of dangling stars in 3 different colors (silver, dark gray and black)

- 2 hair pins with studded black bows

- 3 pairs of different sized hoop earrings
- 1 Nivea "Pearly Shine"

- 1 Hard Candy baked eyeshadow duo (pink/white)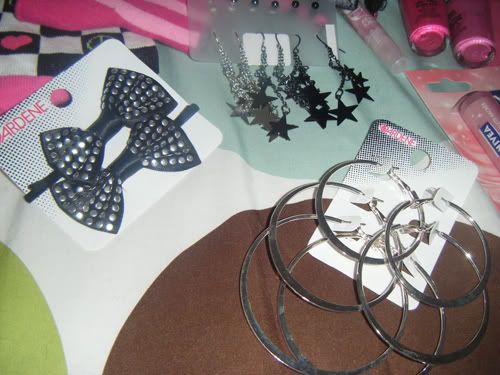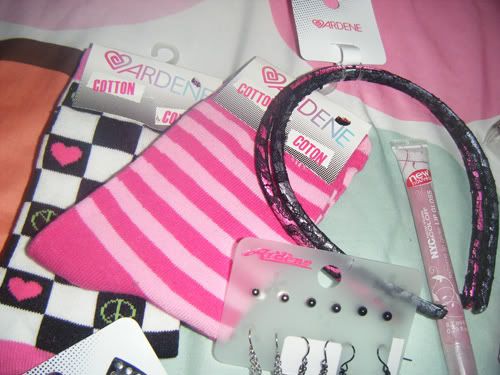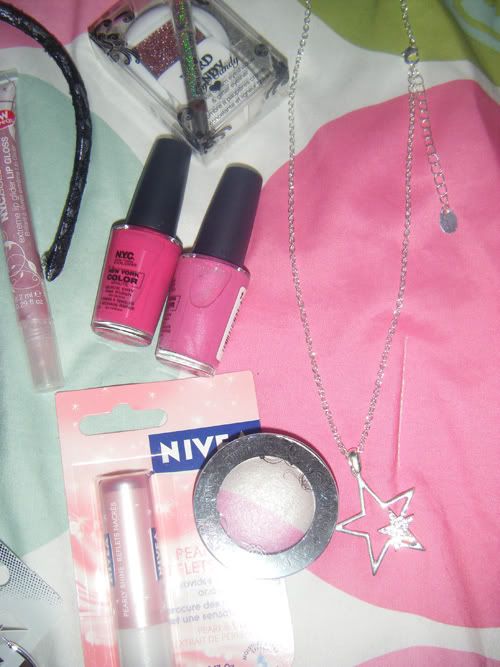 Here are the
Rules
to enter this Giveaway!



01.

You

MUST

be a Follower of GossipCandy



02.

Comment to this post with your Name and E-mail



03.

Advertise GossipCandy and this Giveaway on your blog and you get an extra entry



Example:





Please enter me in this Giveaway!




Name: Suteisi


E-mail: Suteisichan@gmail.com

= 1 Entry

If you Advertise on your blog, please make sure to add your blog address to your comment!

Example:



Please enter me in this Giveaway!




Name: Suteisi




E-mail: Suteisichan@gmail.com


Advertising: http://gossip--candy.blogspot.com/

= 2 Entries

You get the drill!

This Giveaway will close on February 25th, 2011 at 11h59pm EST.

Make sure to get your comment in on time!



Best of luck to everyone!!