February

has been

pretty quiet

. I haven't been spending much since I will be going on a trip out of town for a week in March, so I've been

trying

my best

to put money aside for some

shopping

over there. I'm crossing my fingers for unique

shops and boutiques

, different ones from around here anyway.
An interesting combination for February though...

Bikini & Snow !

Wait. What?!
I bought a bikini a few weeks ago. I'm

THAT

excited for the summer,

Yes!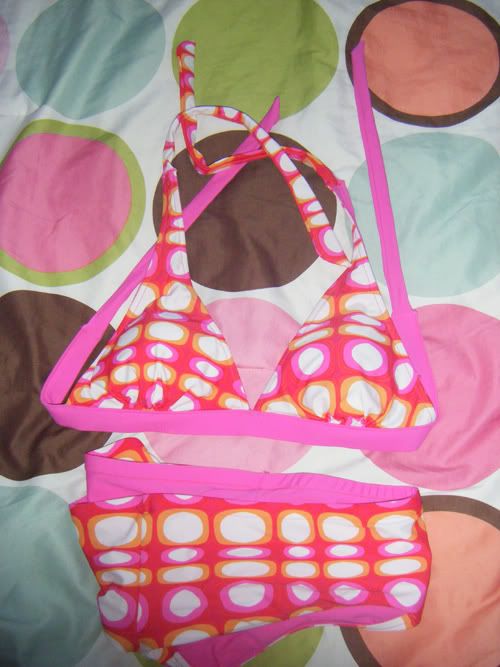 It's in

MY COLORS

!!! I'm in

looooove

~
Anyone that's known me for a while, knows that pink and orange is my favorite color combination. It's

bright

,
happy

and very

summery

, reminds me of the sun, the flowers, etc. I saw this bikini as soon as I walked into

SportChek

and it was at the other end of the store completely. Just hanging there, on the wall,

waiting for me...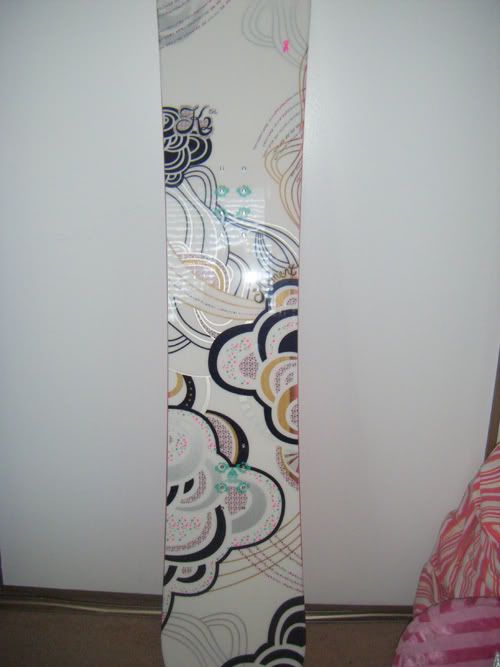 A snowboard. You guys

should have seen

the look on the girl's face when I brought the bikini and the snowboard

together

at check out. She looked at the board. Then the bikini. Back at the board. Then at me.
Then my friend (being your typical guy) who was

quietly standing

by, observing, decided to let one out and said: "You gotta admit that'd be pretty hot..." The girl started

blushing

while every other guy around started

laughing

. Lol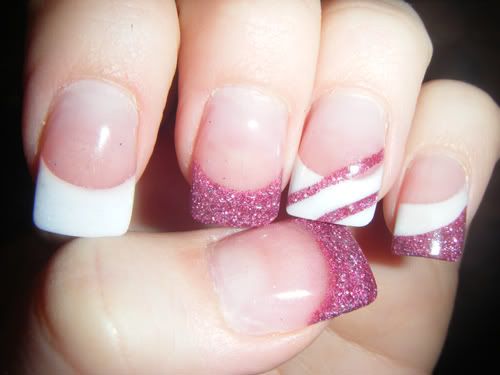 Both hands are different. I think they are my favorite so far! I love this

color combination

. The white has sparkles in it too, but for some reason they didn't come out much in the pictures...
Have you ever purchased 2 completely unrelated items together at the same time?
Did you get a strange look from the others around you?
Any of you ladies have started shopping for Spring and Summer yet?