Winterlude

is currently on in

Ottawa

. It's a big

snow festival

that happens every year between January and February. It lasts for about

3 weeks

and has tons of events, activities, you name it!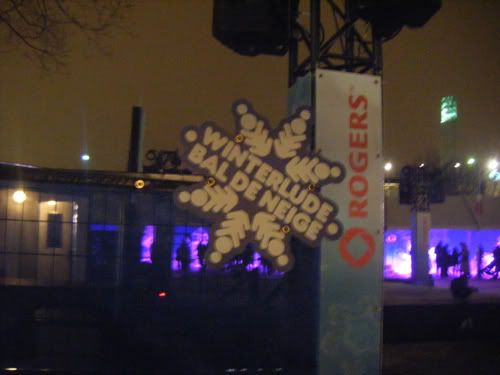 One of my favorite part (#1 favorite is skating on the Rideau Canal, looove~) is the

ice sculpting competition

. Sculptors from around the world gather to compete into making the coolest sculptors out of

giant ice cubes

.
I went out at night because it looks 10 times cooler with the

colorful spot lights

.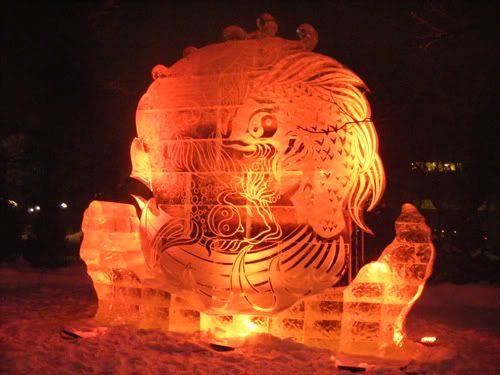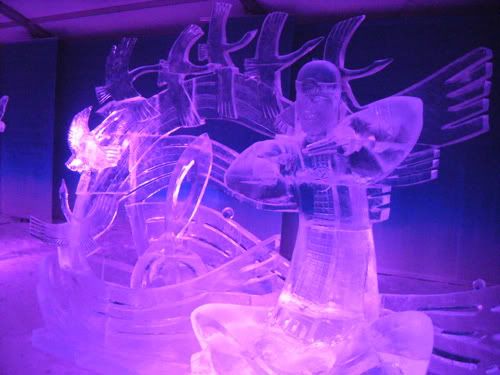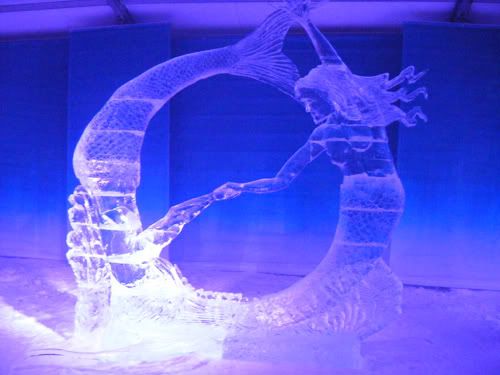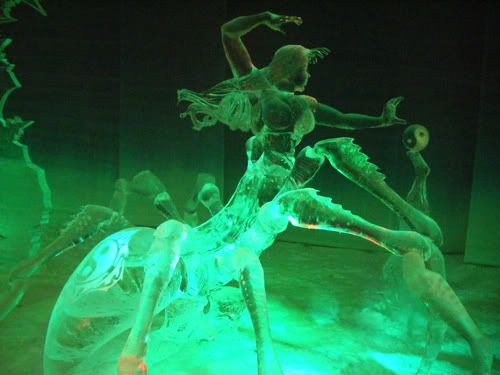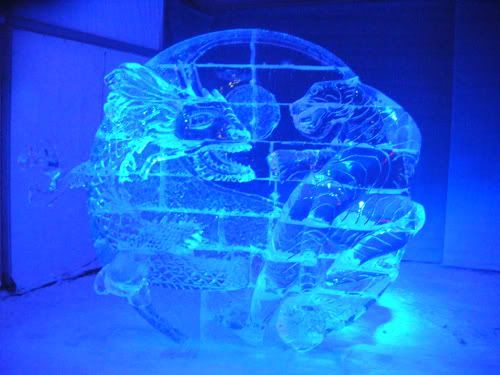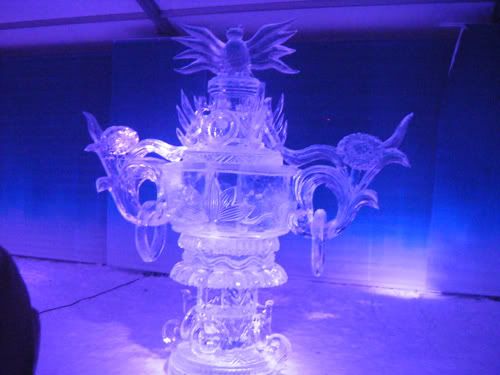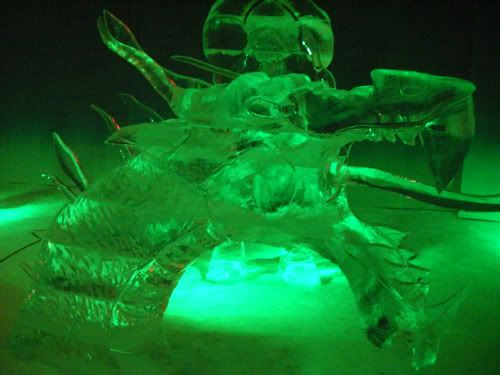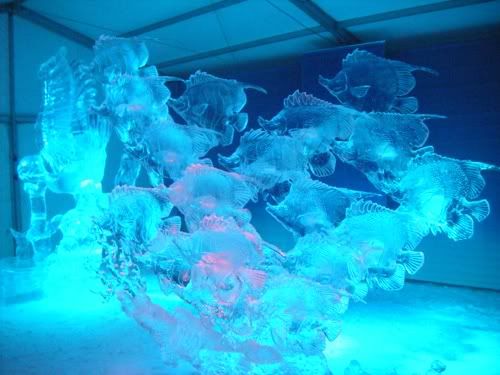 My favorite one of the bunch. If you can't see very well, it's 2 kids dressed up with boxes and pots and pans, with their reflections / shadows in the back as warrior and dragon in battle!