Part 2 of making Valentine's Day chocolate...
Decorating!
I used the

white chocolate

to make hearts, but also to try and

decorate

some of the other hearts I'd done

the day before

. (This took me 3 evenings to complete. It's very time consuming...)
At first I had a bit of a

hard time

because I was only using a spoon. I used

piping tools

for cakes and icing in the past, but I thought that would make things too easy... So I stuck with my spoon and

hoped for the best

!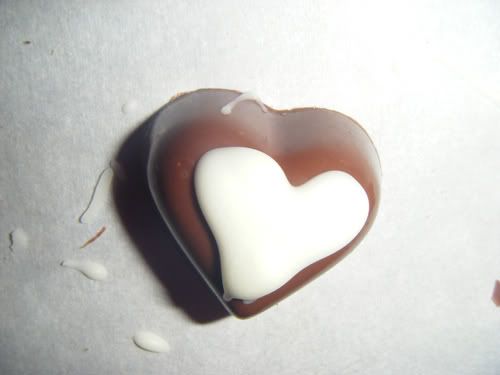 The designed I did on them all was

completely random

.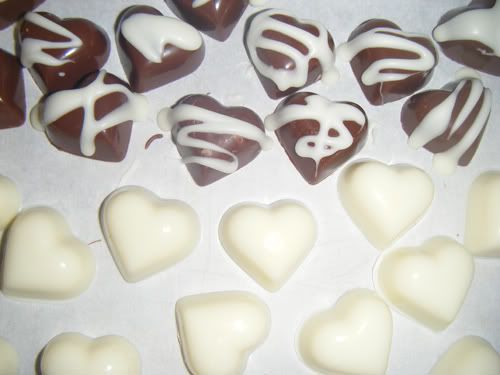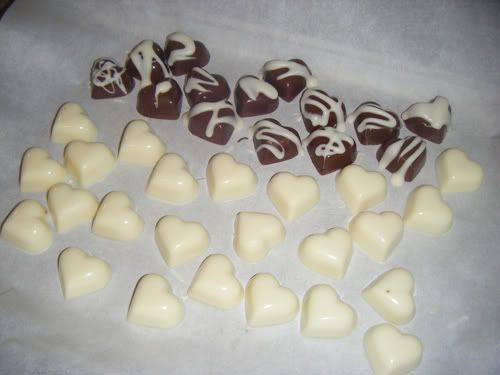 After decorating them, they all went back into the fridge to make sure it

chocolate set properly

. I melted dark and milk chocolate to decorate the white

chocolate hearts

and mixed everything up to make more space in the fridge, instead of keeping them all separate.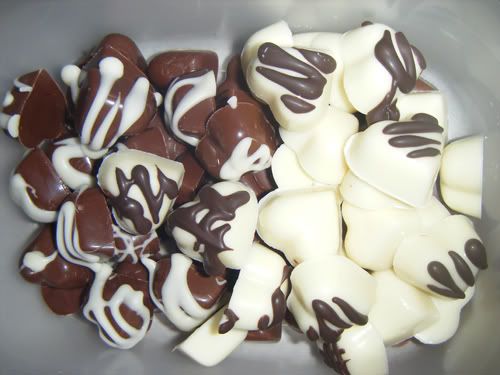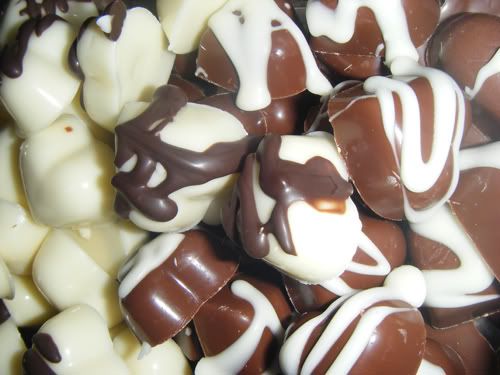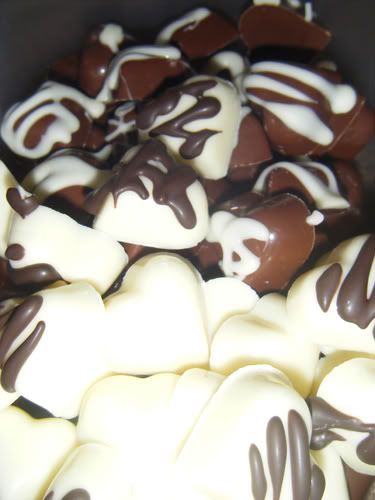 It was so hard not to eat one!! But it was for a

great cause

. :)
Stay tuned... for part 3 (last) on more

decorating

and

presentation

!