Last but not least...

Choco making

Part 3!
I kept the "red" chocolate for last. I wanted to use most of it to decorate the other

chocolate hearts

but I also ended up making a few red hearts since there was some left over.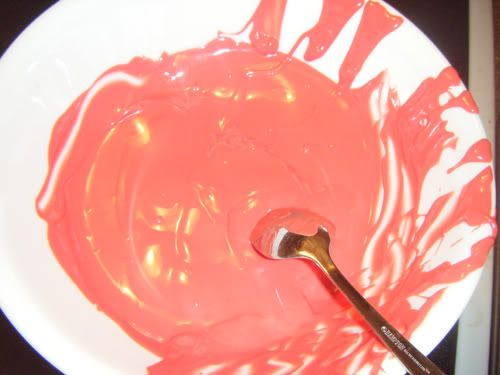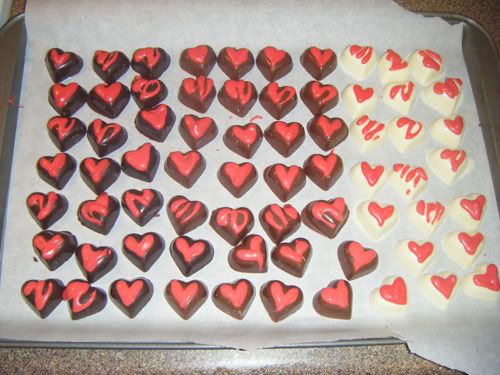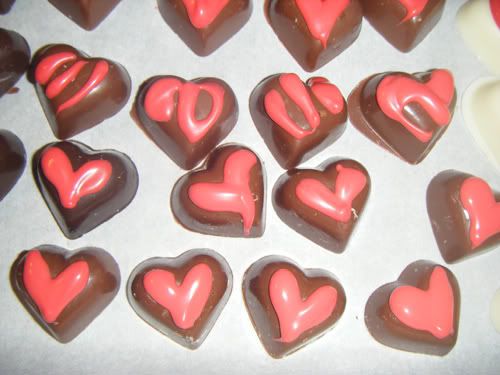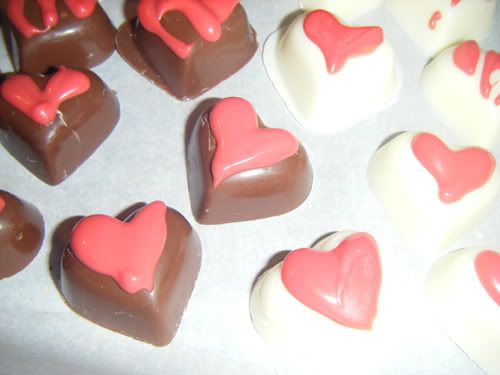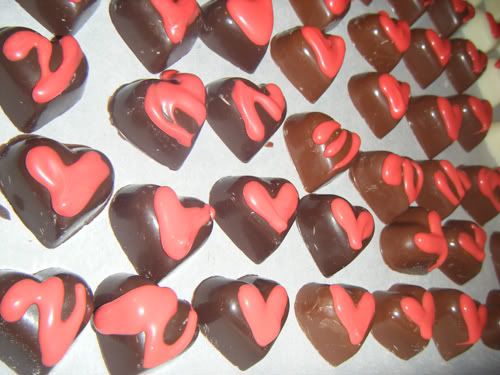 In the end when all of them were done, I put them in

little take out boxes

I found at Michael's.

They were perfect!!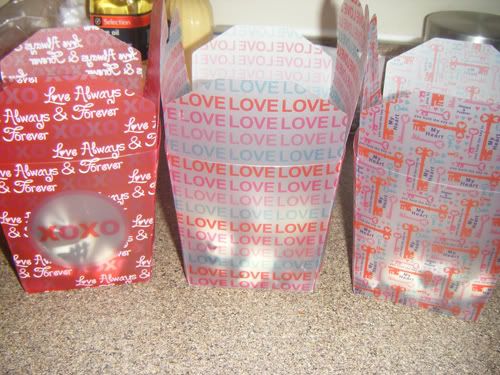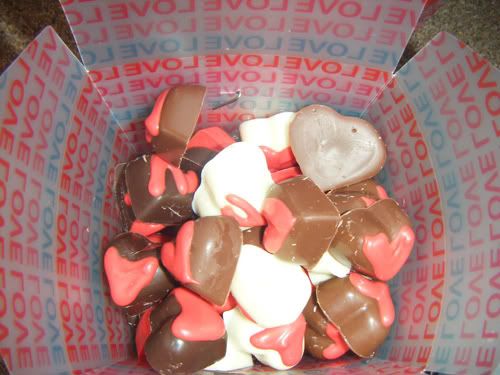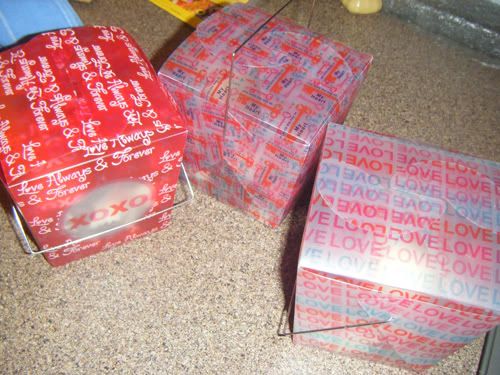 Perfectioooonnn~
Or as close to it as it was going to get! They were all

super happy

and the smile on their faces was

100% worth it!
Happy

(belated)

Valentine's Day everyone!
Did you ever spend a lot of time on someone's gift?