Part 2 of my summer vacations!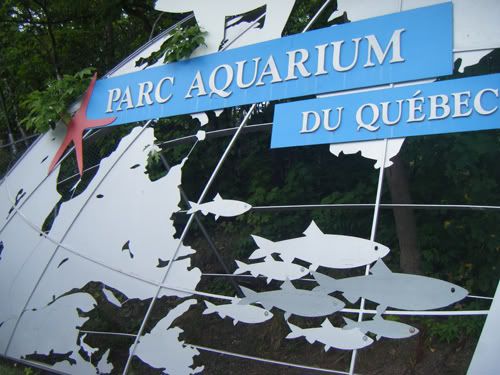 One afternoon, we went to the Aquarium in Quebec city. I was a little disappointed because I thought it was going to be really big! It is big, but not as much as I thought.
I took a lot of pictures though!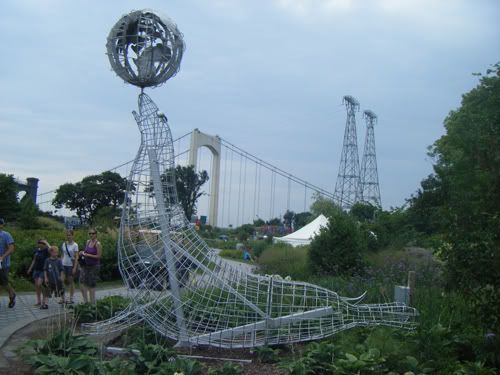 I was a little disappointed because it was very cloudy that day. But we had brought our umbrellas so we were ok!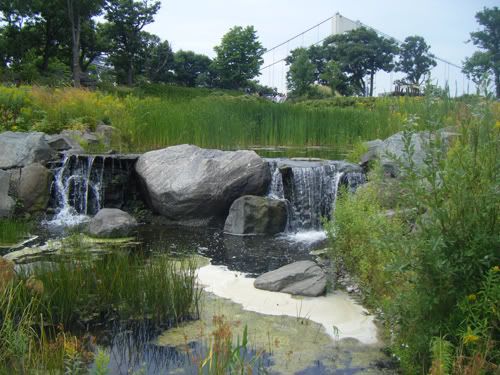 First you walk outside into what looks like a small park. Very pretty!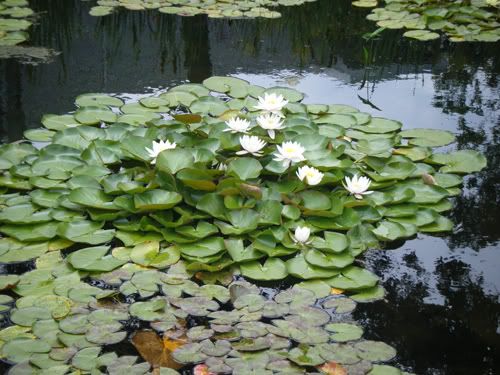 Once you get inside it looks like this.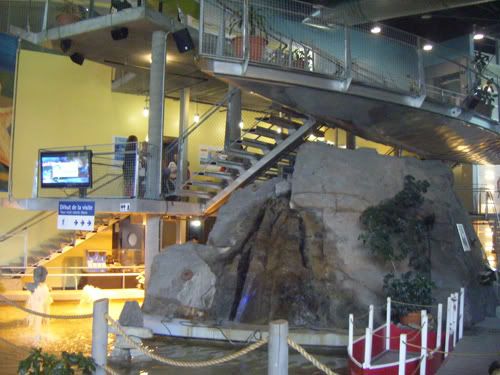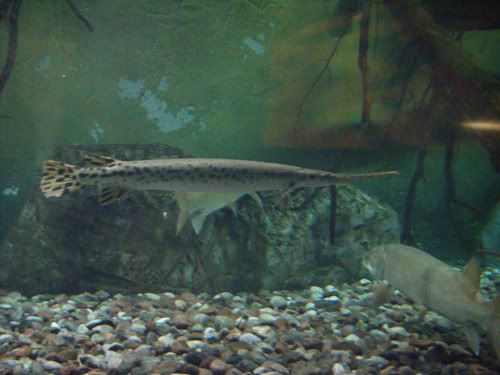 This one made me giggle n___n Long nose~~ Haha!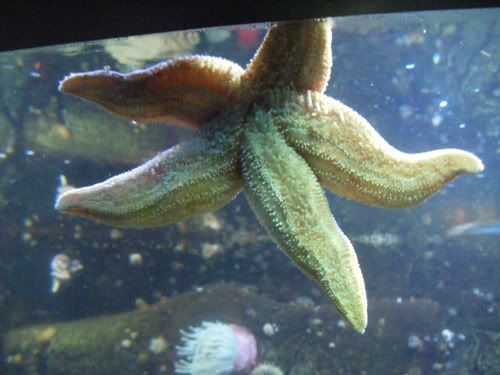 Starfish!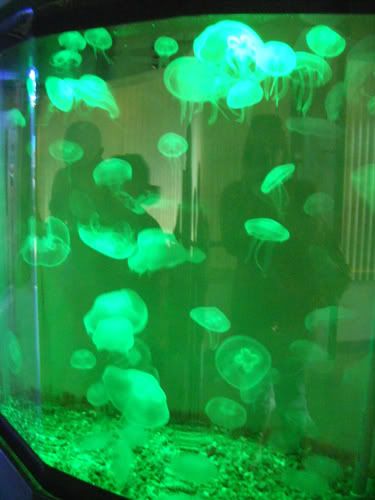 The jelly fish tank was really cool! There was a light that changed color, so they were changing color too!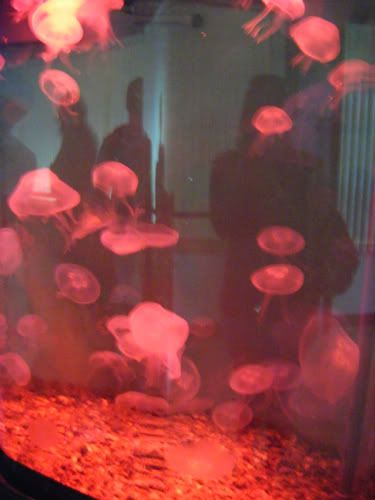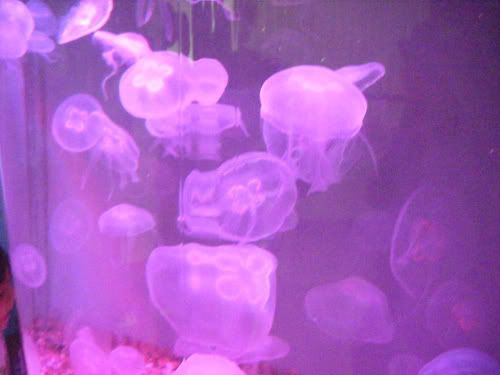 This picture I took with flash: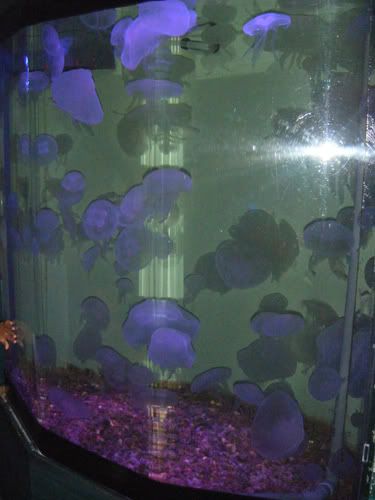 Then there was a tank with some of Finding Nemo's fishes!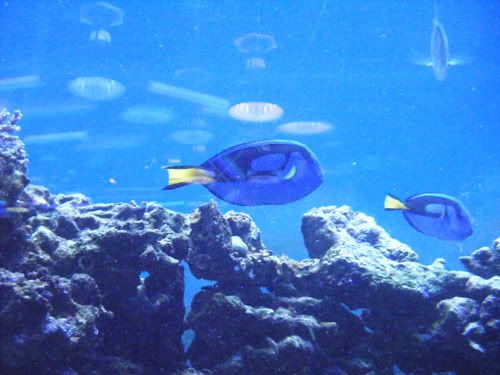 This one looked like he was mad: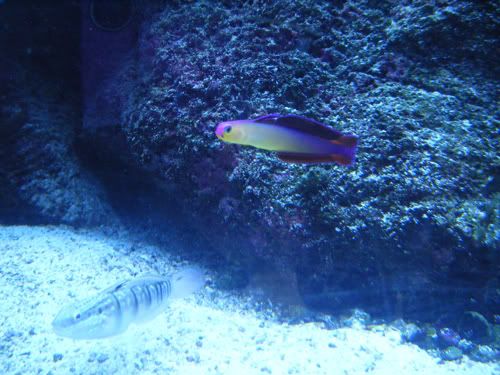 Then there was an area we could walk into that was like a tunnel, with fishes swimming above us.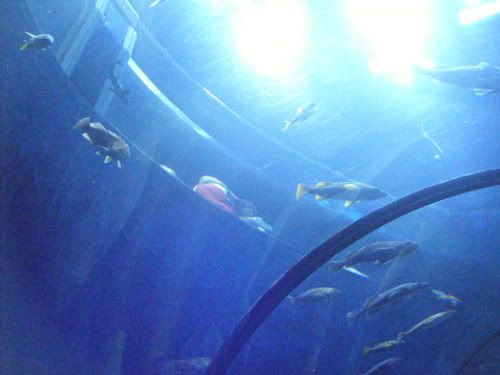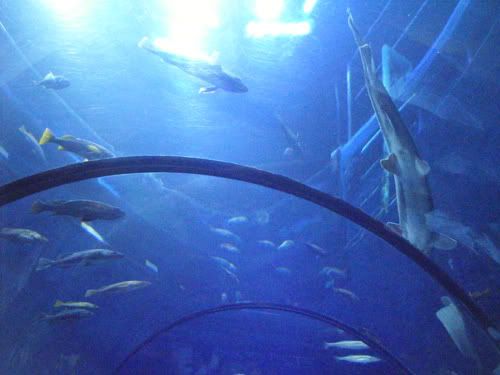 Then, outsides were the seals!! There were 2 kinds.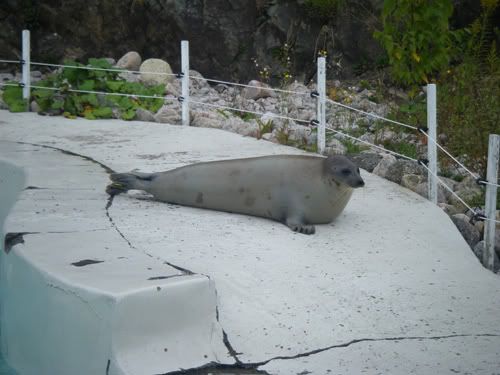 These guys were the smallest.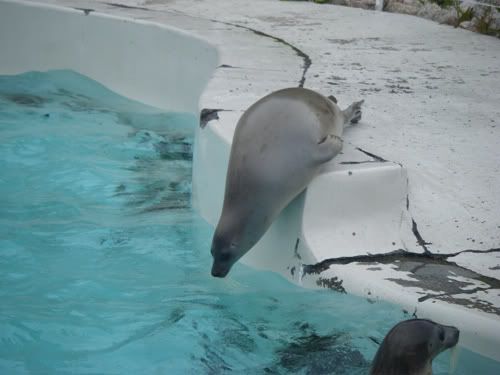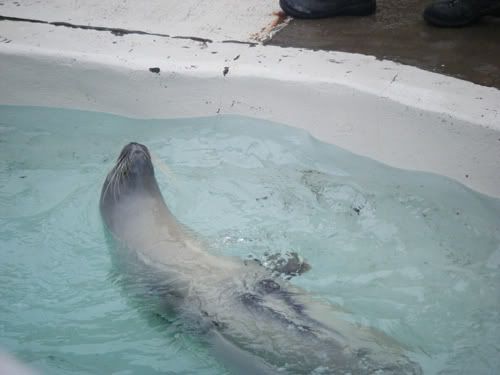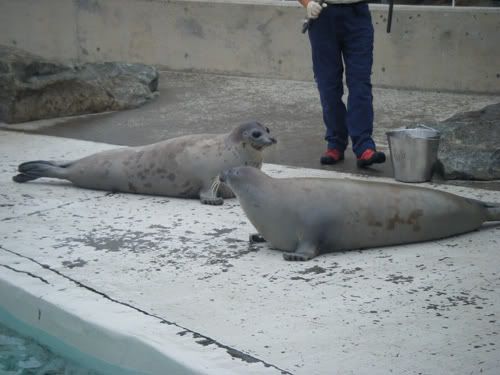 These guys were a little bigger~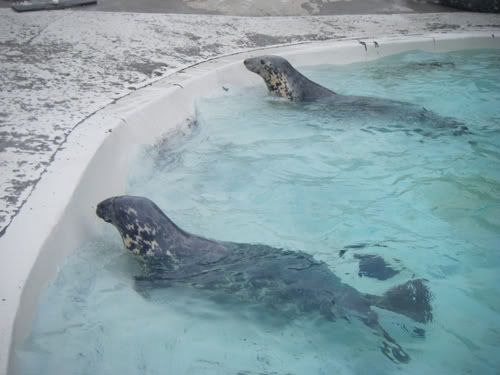 I think this is the best picture I took of the whole trip: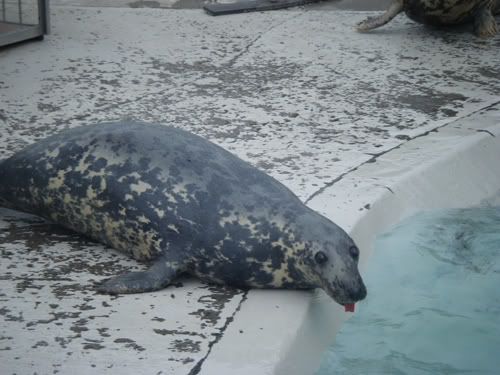 Tee-hee!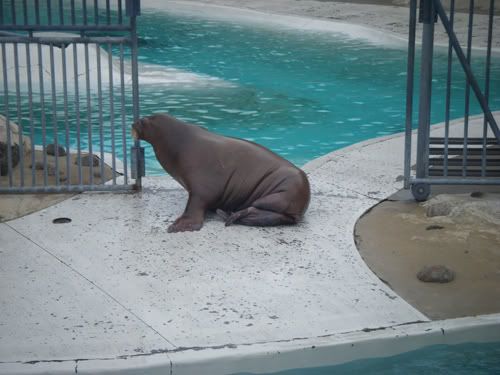 These ones, there were 3 also, but I couldn't get a good picture because they were far from the observation point. They're called "morses" in french... I can't remember what it is in english.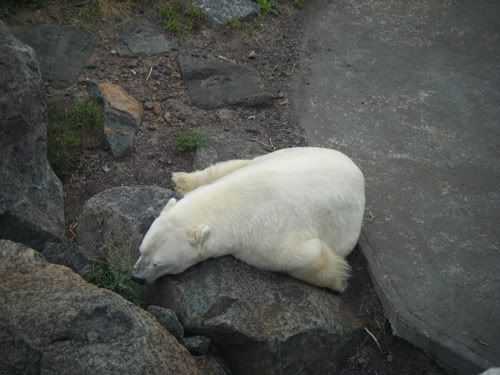 The polar bear area was hard to see. The observation spot was very high because these bears are 10 feet tall when they are on their back legs. Normally there are two, but when I was there, there was only one. His name is Eddy.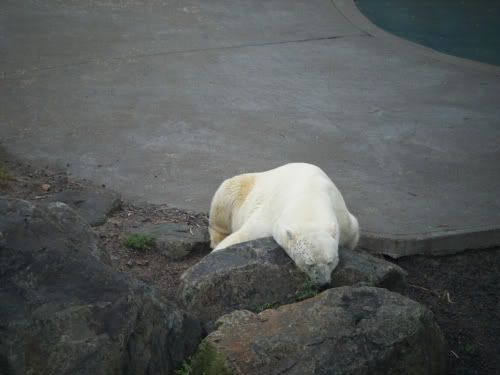 I think he was sad because his girlfriend was inside. :(
That's it for now! Hope you enjoyed the many (too many?) pictures n___n//